49 Quick and Easy Crochet Afghans
Make these crochet blanket patterns in a jiffy!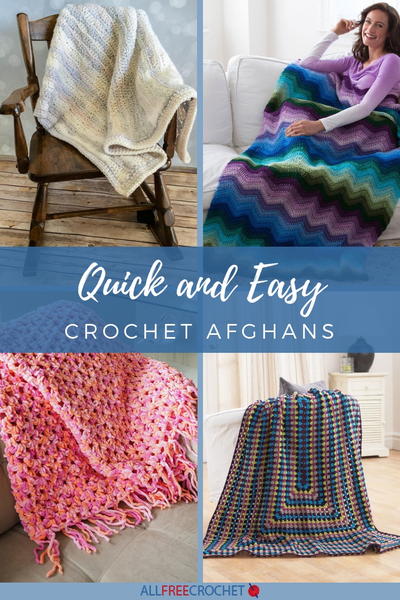 There is one thing that every single home needs: a quick crochet afghan. There's nothing like a warm blanket to add a cozy and homey feel to your living space. These quick and easy crochet blanket patterns are also so beautiful and colorful that they will impress any houseguest and add some style to the room. 

Crochet yourself some quick and easy afghan patterns that are nice and warm for the winter and even summer seasons. Depending on what yarn and stitch you use, you can use your afghan year-round. The colors will help brighten your winter months and keep that pop of color indoors for the summer. Whether you're looking for a full-sized afghan that won't take you forever to make, a smaller throw perfect for your Netflix binges, or a baby blanket that will impress any mom-to-be, there are plenty of options to choose from. 

Illuminate your home with this collection of 49 Quick and Easy Crochet Afghans. Before you dive right in, check out our video tutorial on how to make the World's Easiest Crochet Afghan Pattern. It's the perfect blanket to throw over your couch so you always have something nearby to keep you warm and toasty.
Table of Contents
Quick Crochet Blanket Patterns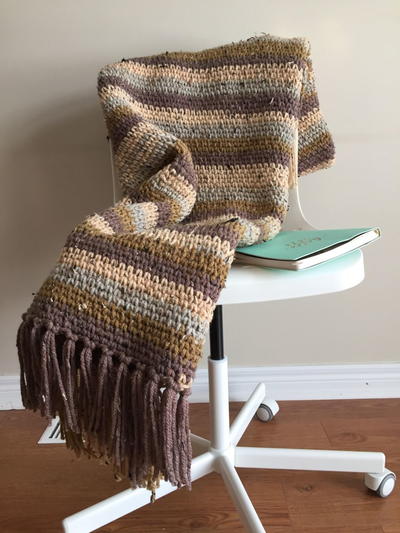 Throw patterns are quick and easy crochet blanket patterns that are medium in size. It usually doesn't cover your whole body, but just a portion of it. Sometimes throws have fringe on the bottom of them so you can distinguish them from a regular sized afghan. 

Crochet throws like this Winter Cottage Throw are also more for your home decor. You can just "throw" your afghan on the couch for a nice decoration or embellishment to the room. Their smaller size also makes them quick and easy crochet patterns to complete. If you have a throw casually strewn on your bed or couch, it really gives the whole room that special touch that shows how much you care about the comfort of your guests. You'll be surprised how something so simple can make your home feel lived-in and like you reside in a cozy cottage all year round.
Ripple Crochet Afghans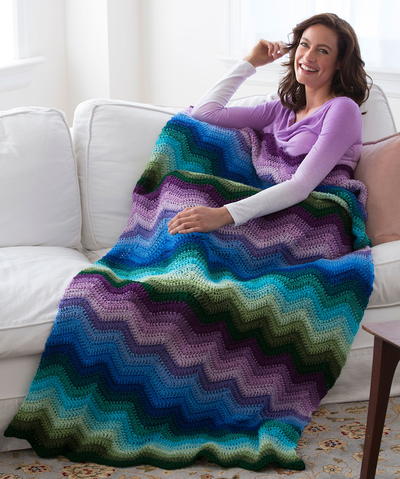 A ripple afghan often works up pretty quickly. Once the pattern has the first few rows and thereafter you will see a ripple pattern. This is kind of like a wave, which is defined with a nice ripple design. Plus, afghans like this Spellbinding Crochet Ripple Blanket often feature popular chevron crochet patterns.

You can crochet these ripple afghans easily in one solid color, or try them in multiple colors to make it easier to see the ripple pattern. These quick and easy crochet blankets are beautiful once they are completed. They will add a whole spectacle of brilliant color to the room. You might even look forward to coming home and cozying up under something so bright and cheerful during the dreary days of winter when you're awaiting the warm days of summer.
Crochet Baby Afghans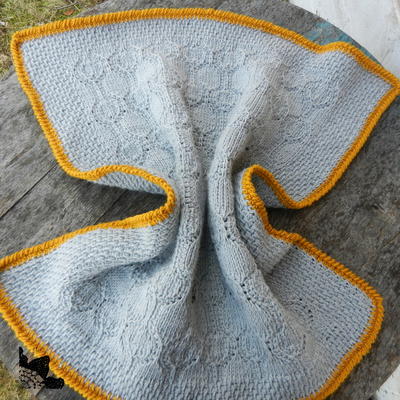 Some people consider baby afghans to be a bit easier than an adult-sized afghan. There is less yarn required and it'll take you less time to crochet as it's a smaller size.

These baby afghans will definitely keep your sleeping baby nice and warm. A blanket like this Puddles of Love Baby Blanket can make a great homemade gift idea for an expectant mom-to-be. Crochet a lovey blanket for a one day crochet afghan pattern, or stick with regular baby crochet afghans that are a little faster to work up.
Which afghan design do you like best?
Your Recently Viewed Projects