AllFreeCrochet.com is a friendly crochet website and community that offers over 11,000 free crochet patterns, video tutorials, how-to content, and more to beginner and intermediate crochet enthusiasts. We provide completely free content through accessible and easy-to-follow patterns and tutorials. Our editors review and make hundreds of crochet projects every month and share the best articles and tutorials in order to be the only place you need to go to find the best new crochet patterns, the hottest trends, and the classic patterns you can't get enough of.
Some of our favorite projects include wearable crochet patterns like hats, scarves and shawls as well as home decor pieces such as granny square and ripple afghans. We especially love short-term projects (like the newborn baby hat and beginner's crochet scarf), video tutorials and how-to technique pages. Find your next favorite crochet project at AllFreeCrochet.com!

Check out our staff page to meet the editors of AllFreeCrochet!
Quick Facts about Prime Publishing
Our goal is to provide five minutes of fun every day in the life of a crafter, as well as quick and easy ideas for any occasion.
More than 34 million monthly page views by crafters, makers, and DIYers.
More than 5.1 million email newsletter subscribers.
50+ websites that cover everything from knitting and crochet to food and wine!
More than 5 million followers/subscribers on Facebook, Pinterest, Twitter, and YouTube.
In-house video studio, two test kitchens, and 20+ full-time editors show our commitment to creating quality content for crafts.
Proud publisher of Wildfowl Carving magazine, Rug Hooking magazine, plus I Like Knitting, I Like Crochet, and We Like Sewing digital magazines.

Helpful Links
Contact Us: For more questions about AllFreeCrochet, our newsletters, or our projects, check out our Contact Us page.

Submit Your Project: Become a published crocheter! Submit Your Project today.

Virtual Events: Join us via Zoom for an online crafting class! Learn more about FaveCrafts Studio Live here.

FAQs: Still can't find what you're looking for? Check out our Frequently Asked Questions page.

Connect with Us
About Our Free eNewsletters
Hooked on Crochet

Our free email newsletter, Hooked on Crochet, will teach you how to crochet, no matter what your skill level. Every issue of Hooked on Crochet features gorgeous crochet photos, inspiring projects, new reader tips and questions, stitch tutorials, and so much more!

Scrap Happy Crochet
Use up your yarn stash with crochet scrapbusters delivered right to your inbox! Get the best free patterns for leftover yarn including blankets, shawls, granny squares, and more.
Easy Breezy Crochet

Crochet the easy way with mindless patterns delivered right to your inbox in every issue of Easy Breezy Crochet. Whether you're a crochet beginner or an experienced stitcher looking for relaxing patterns, you'll find plenty of effortless patterns to love in this free newsletter.

Crochet Pattern of the Day

Can't get enough crochet patterns? If so, our Crochet Pattern of the Day newsletter is the one for you. Every day you'll get an email with the pattern of the day, plus some other related projects to keep you crocheting something new every day.

The Giveaway Gazette

Find out about all of the newest giveaways featured on all of Prime Publishing's sister sites. Each week there are more than 36 different contests you can enter, featuring prizes like cookware, yarn, kitchen gadgets, and more!
About Prime Publishing
Prime Publishing LLC is a leader in building multi-platform brands that inform, inspire, and engage consumer audiences. Meeting at the intersection of information and engagement, and powered by innovation, the Prime Publishing brands span digital websites, email newsletters, social media, and e-commerce. Our diverse group of cooking and crafting properties allows consumers to enjoy the content they desire on their desktop, laptop, tablet, phone, and more.
We Care: We love to give back to our community whenever we can. Over the years, we have worked with organizations such as Project Linus, American Heart Association, Warm Up America, Rush University Medical Center, Help Heal Veterans, Feed My Starving Children, and the Greater Chicago Food Depository. Learn more about our charity work here.
Awards & Recognition: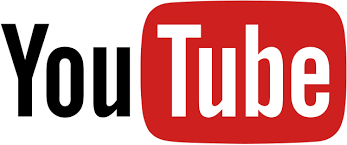 Mequoda's Rocket Award Winner: Many of our of properties over the years have received Mequoda's Rocket Award. The Rocket Award annually recognizes and honors the fastest growing media properties. Learn more about this achievement here.

Proud Members and Supporters of