Solved: Does Crochet Hook Size Matter?
There are so many crochet hook sizes. Does it matter which one you use for your next project? Find out here!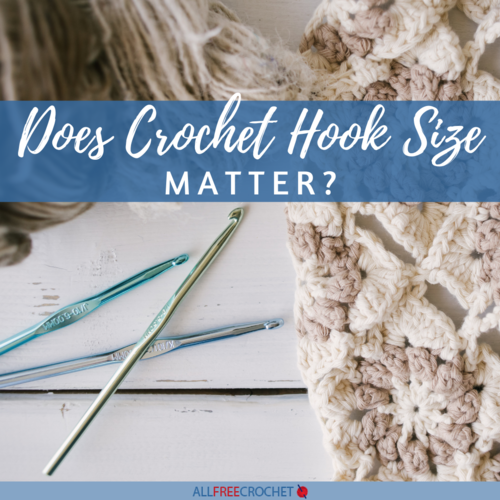 Crochet hook size does matter! ...But, why?
Ah, the age-old crochet question: Does Crochet Hook Size Matter? In short, YES, it does.

However, crochet hook size matters more or less depending on the project. With this page, we will explain crochet hook sizes, why size matters, and when size matters.

Because there are so many different size crochet hooks, it's important to know your hook sizes before getting started on any crochet project. How do you know what size crochet hook to use?

Well, there are several factors including size, yarn, and gauge. We'll go over all of these parts and explain why they all matter when determining crochet hook size.

The smallest standard crochet hook is .6 millimeters and the largest is 10 millimeters, so deciding when you're unsure of the differences is not easy. But, do not fret, because we have all the information you need right here on this page!

You'll find lots of visuals and charts, along with references to help you learn more about specific crochet materials, techniques, and tips.

We hope this guide will help you determine how to choose the right crochet hook for your next project along with an understanding of when or when it is not important in crochet.


P.S. Want more inspiration?
Our Hooked on Crochet newsletter is full of free patterns, tutorials, and resources!
​​​​
Why Crochet Hook Size Matters
Crochet hook size matters because each hook size produces differently sized stitches.

What if i use a smaller crochet hook? A smaller hook will have smaller gaps and tighter connections with the yarn. This is similar to yarn weight, another important factor in choosing crochet materials. The lighter the weight of yarn, the thinner and smaller the crochet piece will be. The heavier the weight, the thicker it will be.

Yarn Weight Matters
Crochet hook sizes and yarn go hand in hand. Literally! You need to consider the yarn weight you're using when choosing a yarn hook. And the hook size definitely matters with yarn. You wouldn't be able to crochet a bulky crochet piece with a 2mm hook. The yarn would be too thick for the hook to hold and maneuver through.

We have this handy chart below that shows you the recommended crochet hook size for the weight of yarn you're using. I look at this chart all the time to help determine which hook I should choose.

Learn more about yarn weights and download a high-quality PDF of the chart below with our page, Types of Yarn + Yarn Weights Explained.

As an overview of the charts below, The lightest weight is the lowest number, the heaviest is the largest number. In the image directly below, it goes from lace to medium, and the hooks range from steel to size K.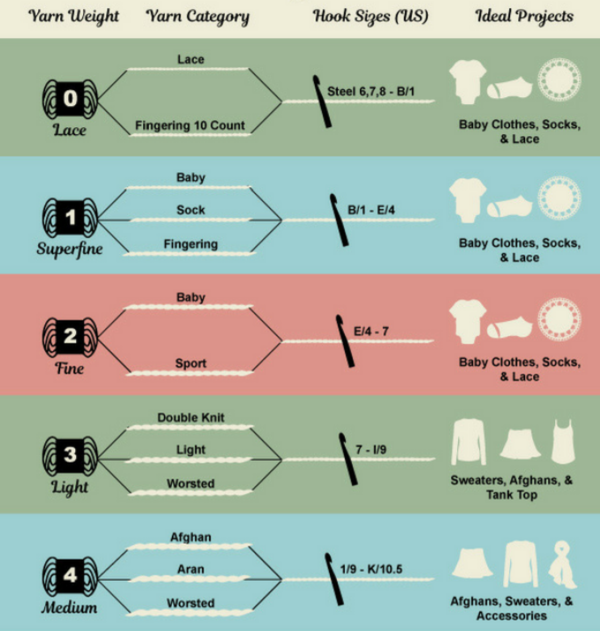 In the image directly below, it goes from bulky to jumbo, which is the largest standard yarn weight, though there's even thicker yarn now that hand crochet is a thing. The hooks range from size K to Q and beyond.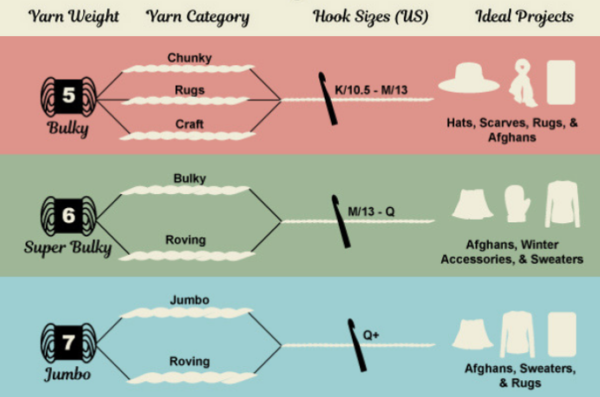 Gauge Matters
Another reason crochet hook size matters is the gauge. If you are unfamiliar with what gauge means, then be sure to read our resource, What is Gauge in Crochet? (+ All You Need to Know About Crochet Gauge).

Gauge is the number of stitches per row and per inch. Gauge depends on the yarn weight, hook size, and your personal tension when crocheting. That's why creating a crochet gauge swatch is a common practice if you want your crochet project to be perfect (and who doesn't?).

Below is a typical yarn label. There is a lot of information including the crochet gauge! The box with the crochet hook tells you that your 4" x 4" swatch should equal 8 rows with 7 single crochets in each row for this particular yarn and the suggested hook (8mm).

If your swatch does not match the measurements, you may need to go up or down in hook size to obtain the correct gauge.

If the gauge is important in a pattern, it will tell you what it should be. If it isn't, it will often state something like, "Gauge is not critical for this project." So, when is it important? Go to the next section to find out.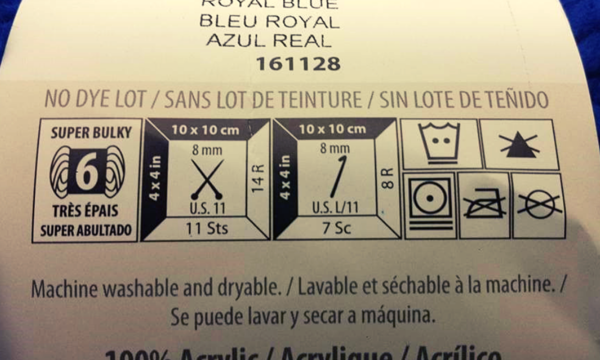 Crochet Hook Sizes
We have so many resources to help you with everything crochet hooks. The chart below provides visual examples of different sizes of crochet hooks and what they look like.

Check out our other helpful pages to learn even more:
Types of Crochet Hooks - This guide by Mikey at The Crochet Crowd goes over all the different crochet hook materials available and his opinion of which types are best. Beginners who haven't yet studied crochet hooks should start here!

The Best Crochet Hook for Beginners - This is our basic guide on figuring out crochet hooks. What the numbers and letters mean and all the other details you'll need to know before purchasing. Plus, recommendations for those just getting started.

Crochet Hook Sizes: Choosing the Right Hook Size - This page provides an overview of crochet hooks. It's a handy guide that goes over types, sizes, and much more. Plus, there's a nice free printable chart for you!

6 Best Crochet Hooks to Use + Crochet Patterns by Size - Not only does this page go over the six most popular hook sizes but it provides lots of free patterns by hook size. Seeing what you can make with each is so helpful in determining hooks.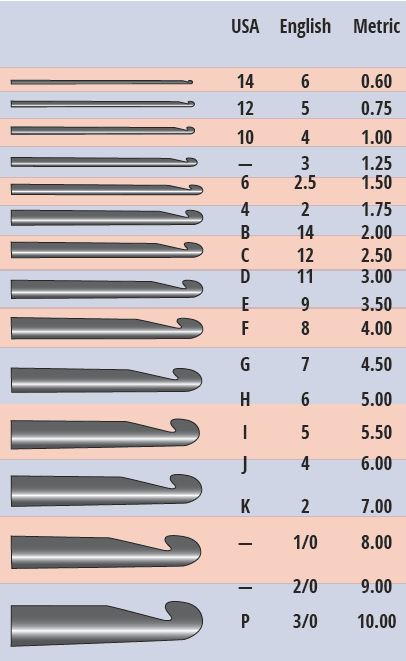 Before you even get started crocheting, there are a number of different things you should learn including how to select the right yarn, how to determine crochet hook sizes, and how to read crochet patterns. Learn all about hooks here:Crochet Hook Sizes: Choosing the Right Hook Size
When Crochet Hook Size Matters
Now that you understand the why, let's talk about the when in regards to crochet hook size. As you can see, crochet hook size matters in the very basic ways as it needs to match up with yarn weight and your gauge. However, what sort of patterns is crochet hook size the most vital?

Crochet hook size isn't as important when you're working up something simple like a basic scarf, washcloth, or blanket since those measurements aren't going to make or break most patterns.

It is important for wearables like sweaters, dresses, and hats because those things have to fit exactly and not paying attention to the sizes of your hook, the weight of yarn, and your gauge is going to be a problem later.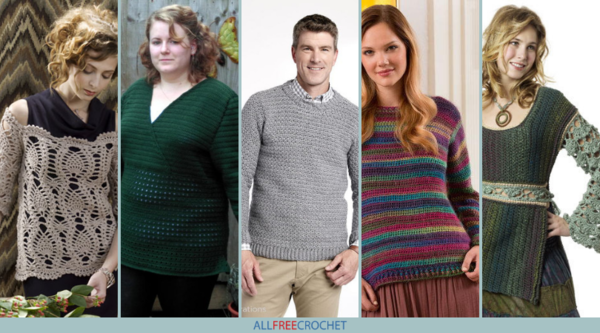 It also matters a lot with more detailed crochet pieces, such as amigurumi and other toys or dolls. Basically, anything that has a very specific shape means that you need to follow all the guidelines provided to get it right.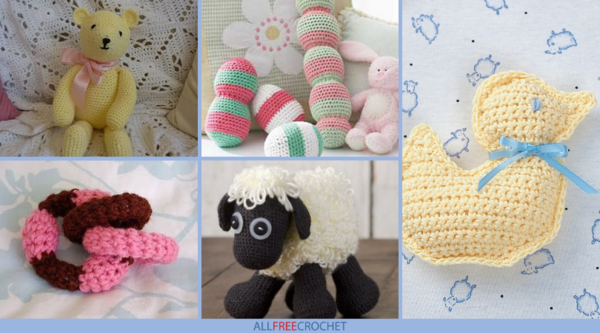 Conclusion: Suggestions for Choosing the Best Crochet Hook and Yarn
Because there are so many factors, it's best to test, test, test before delving into a new project. Or, if you're a beginner, knowing exactly how tightly or how loosely you crochet.

If you have the time and resources, it would be a fun and useful project to make swatches using the same yarn but different hook sizes (your three or four most-used hooks). Or different weight yarns with the same hook. Write down the results so you know the gauge for future projects. This will help you better understand your specific sizing and the looks that you want to achieve.

Though, if you have only one project in mind and you want to make sure you're choosing the right hook size and yarn weight, make the swatch or swatches until you reach the suggested swatch size. Be sure you are paying attention to U.S. or U.K. terms, all the notes, and designer suggestions.

Good luck and happy crocheting!
Krista Childers is the Senior Content Editor for AllFreeCrochet. She has a passion for creative writing and trying every craft at least once. Find more of her work here:Krista Childers
Your Recently Viewed Projects
Join our community of 5 million crocheters! Right now!
Get free crochet patterns, exclusive partner offers, and more.
Thank You for Signing Up!
There was an issue signing you up. Please check your email address, and try again.