50+ Free Crochet Baby Blanket Patterns
Expecting or know someone who is? Make them any of these cuddly free crochet baby afghan patterns!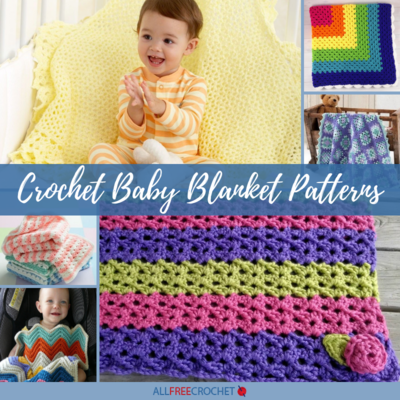 Nothing's as adorable as a sleeping baby's face, new and cute, peeking out from a crochet baby blanket. Keep your new baby warm with this collection of 50+ Free Crochet Baby Blanket Patterns.

The yarn used for these is almost softer than baby skin. Browse a variety of easy crochet baby blanket patterns such as ripple afghans, cable afghans, and lace.

Learn how to crochet a baby blanket so gorgeous, it just might become an heirloom. Crochet baby blankets make great gifts because they are sentimental and can be kept for years and years to come.

Most of these crochet blanket patterns can be made in any color yarn that matches the baby's room. Also, with images for all the blanket options, you're sure to be pulling lots for your crochet to-do list!

Make sure to check out this Hexagon Gems Baby Blanket from our magazine, I Like Crochet!

Note: This project is from I Like Crochet digital magazine. Non-members can access 3 free patterns every month. Subscribe to the I Like Crochet Gold Club for unlimited access to their entire pattern archive, featuring hundreds of exclusive patterns.

Don't forget to subscribe to our Hooked on Crochet newsletter for amazing crochet patterns delivered to your inbox daily!

PLUS - watch and learn: We even have a video tutorial right below for a cute baby blanket, Sugar & Shine Baby's First Afghan, so be sure to check it out for a simple and fun baby afghan pattern any child would love. Scroll down a bit for another video bonus for the cutest lovey you've ever seen!
Table of Contents
Baby Blanket Patterns for Beginners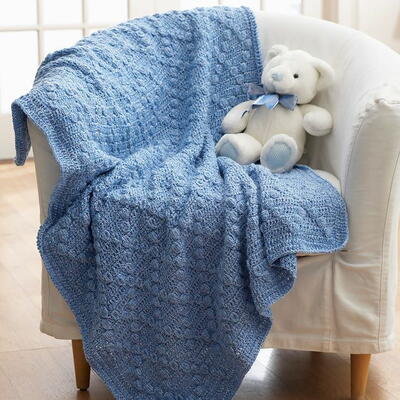 How sweet is the Textured Crochet Blanket shown here? If you aren't sure how to crochet a baby blanket, these patterns are perfect for you! Here are some great free crochet baby blanket patterns for beginners and those with some basic crochet skills.

You'll be surprised by the variety of baby crochet blankets that can be adjusted for preemies, newborns, and small babies so that you have one for every stage of their first year of life. 

Plus, these blankets can easily grow with your kids and become much-loved and favorite toddler blankets. Work these baby blanket crochet patterns up for your own baby, or make them as a baby shower gift. You really can't go wrong, and it always helps to have extra of this valuable item! 
 
Easy Baby Blanket Patterns Using Worsted Weight Yarn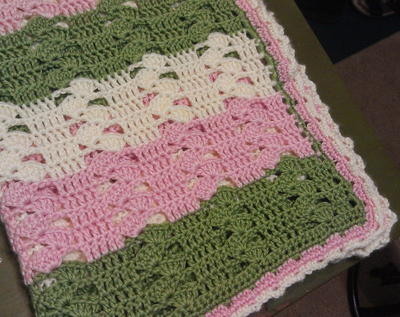 We love this Light and Lacy Crochet Baby Blanket shown here! Baby blanket crochet projects work up fairly quickly with worsted weight yarn and an easy repeating pattern, so it's a good thing that these blanket patterns have both!

These crochet designs are all for those with some basic crochet stitch knowledge, armed with worsted weight yarn. These easy designs will look good in any color. Make a crochet baby blanket that stuns in a solid color or with multiple colors throughout when you have these options available.
 
Intermediate Free Crochet Baby Blanket Patterns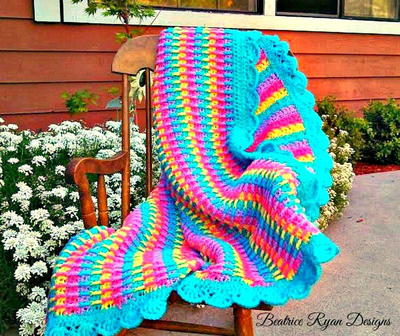 For a magical day every day, make this brilliant Colors of the Rainbow Baby Blanket shown here. These free crochet patterns for baby blankets are a little more challenging, at the intermediate level.

If you're unsure of how to make a cable stitch for a cable baby blanket, then follow this cable stitch tutorial and learn how to crochet this stitch.

Test your crochet skills with these baby blanket crochet patterns that will be so worth it in the end. It truly will be a labor of love for that special little one in your life!
 
Crochet Granny Square Afghans for Baby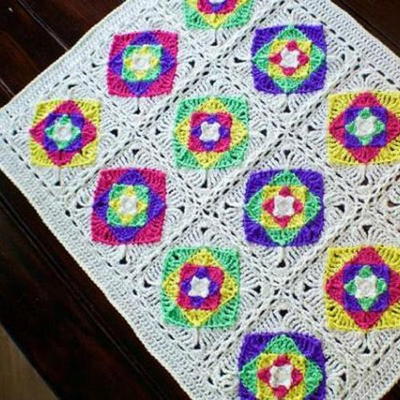 Use granny squares to make a gorgeous crochet baby blanket. Whether you're looking to make one neverending granny square design or you'd rather make and then join several smaller crochet granny squares, you'll find your next pattern here.

All these baby blankets feature one (or more) granny squares to make for a simple and repetitive crochet project, so it opens up so many possibilities!

Choose from a multi-colored, multi-square design, like the pictured Optical Illusion Baby Blanket, or stick with an ever-growing and ever-expanding granny square baby blanket pattern, like the stunning pop of color design. Try using crochet hexagons or floral granny squares for a fun twist!
 
Chevron Baby Blanket Patterns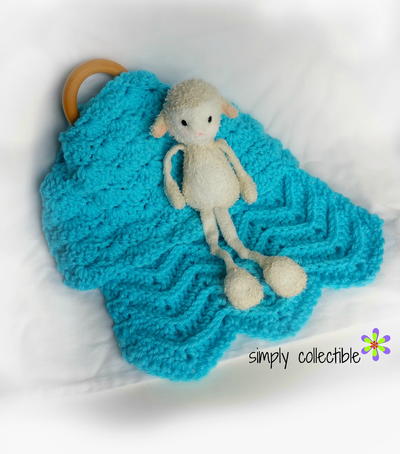 or a more unique spin on tradition free crochet baby blanket patterns, try adding a chevron, or ripple, design to your work. This delightful pattern addition will add some variety to your work without making it much more challenging.

Choose to make a multi-colored striped design, like the reversible ripples throw, or stick with one shade and let the stitches speak for themselves, like the Lovey Shells and Chevrons baby blanket (pictured).

We even have a bonus chevron blanket that's new to our site. What a beauty like all the others. We think it's going to be even more difficult to choose now! So, take a look and get wonky and wavy with these fun and creative designs.
 
Cozy Baby Blanket Patterns with Bulky Yarn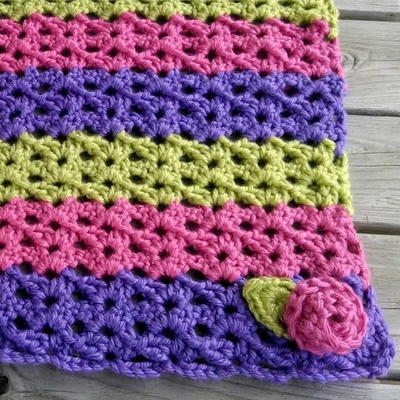 Ah, the fluffy stuff. Thicker blankets are easier to crochet, warmer for baby, and fun to have around. This list even includes patterns that step outside the box, like this Crochet Baby Blanket and Play Mat shown.

The following baby blanket patterns are comfy and cozy and perfect to wrap your little one in. We all know a baby needs to stay warm and secure, so this selection of patterns is here to maximize the snuggle. These crochet blankets range in difficulty, but each one as is cute as the last.

Work one up for a fantastic and thoughtful baby shower present, or make one for your own little boy or girl. These blanket patterns are also great gift ideas for a little toddler who just outgrew his baby blanket. 
 
Your Recently Viewed Projects