48 Crochet Chevron Patterns
Chevron isn't limited to blankets! Find all the best ripple crochet patterns free in this collection.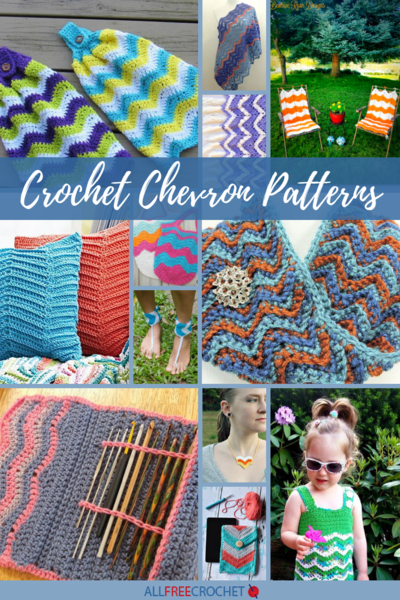 The chevron pattern has experienced a resurgence in popularity throughout the last few years. You may recognize it often in crochet as many blankets use the chevron configuration. Whether you refer to it as chevron, ripple, or zigzag, it is a beautiful V-shaped design that everyone can appreciate.

However, it's not just blankets and afghans that feature the iconic Vs. Though we are starting with a section of chevron blankets, we have four additional sections full of different types of chevron crochet ideas.

This whole page of 48 Crochet Chevron Patterns shines a spotlight on this popular crochet scheme. We love the blankets here, with the two or more colors arranged so beautifully but that's just the beginning of our featured showcase.

Scarves are also super popular when it comes to the chevron design. Check those out, for sure. We also have several pieces of clothing that emphasize those Vs in the most gorgeous ways.

Looking for accessories, bags, or crochet patterns for the home? Don't leave before you take a look at our last two sections. The Chevron Crochet Accessory & Bag Patterns section includes cases and necklaces, too. We love afghans for the home but there are also pillows, towels, and other cool decor patterns to use in your house.

PLUS! Check out this video tutorial from our friend Kristi Simpson for a gorgeous Tricolored Crochet Chevron Afghan Pattern. Just click play and she will walk you through the entire process. How great is that?
Table of Contents
Do you prefer solid chevron or multi-colored chevron designs?
Your Recently Viewed Projects