How to Crochet With Different Yarn Weights
Mixing yarn weights can be disastrous if not executed properly. Our guide shows you how to crochet with different weights the right way!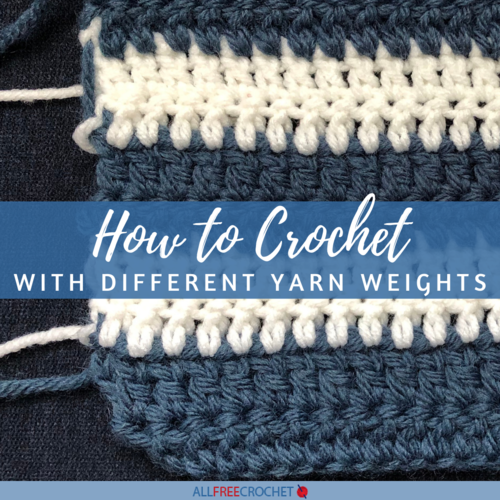 Changing yarn weight in a crochet pattern is often a big no-no in the fiber arts world, but it doesn't have to be. Because yarn weights are so specific and particular, it can ruin a project if you use the wrong weight combination.

But, if done correctly in one of the ways we're going to show you with this guide, How to Crochet With Different Yarn Weights, you will be pleasantly surprised with the results. Especially when you can use up that yarn stash!

If you are like most crocheters you've probably amassed quite the yarn stash. And more than likely it consists of a variety of colors, brands, and weights.

So, what are you to do with all that yarn?

You may think keeping it all is futile and some may tell you that you will never be able to combine them all to create anything.

But, with the tips and ideas in this article, you may just be able to crochet something that is unique and beautiful using all those different yarn weights.

Sign Up For More Free Patterns >>>
 
Looking to learn more about substituting yarn? Whatever your reason for wanting to find an alternative yarn, it's a fact of life that, sometimes, it can come in handy to know how to substitute yarn the right way.

Find out everything you need to know here >>>Yarn Substitutions (Tips for Swapping)
Gauge Swatches are Important When Mixing Yarn Weights
The key to working with different yarn weights is pairing them together so that the stitches will match up. It's imperative to work a gauge swatch before you embark on your project so you get a feel and look for how the yarns will work together. Working with different yarn weights can create a pattern that offers different textures to the rows as well as different colors.

Sometimes to create the appearance of texture in a crocheted item you have to follow a specific stitch pattern, but you can achieve different textures in your project using different yarn weights and working a simple stitch like double crochet. You could create an amazing blanket, a cool scarf, and even a sweater with different colors and yarn weights.
 
Learn more about gauge and why it's an important term in crochet. We'll go over gauge in crochet to help you understand and perfect your skill.

Read our guide here >>>Solved: What is Gauge in Crochet?
Crocheting Alternating Rows With Different Yarn Weights
As you can see with the image below, if you were to work alternating rows of a bulky yarn with a fine yarn the rows with the fine yarn are just about matching up with the thicker yarn ones. I was able to achieve this by using the same size crochet hook, specifically the hook size suggested for the thicker yarn. This allowed the stitches on the thinner yarn to be almost the same size as the thicker yarn enabling the rows to match up.

Granted, the thinner yarn is looking a little "lacy," if you want the stitches to be tighter, I would suggest going down a hook size.  Another idea is to hold two strands of the thinner yarn together to create a thicker yarn with the two. It all depends on the look you are trying to achieve and what yarn you have available.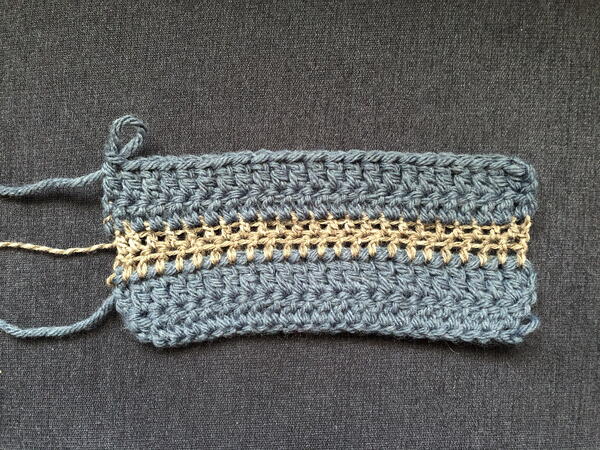 Something you wouldn't want to do, though, is use the designated hook size for each yarn to create these rows. In the sample below I used a large hook to work with the thicker yarn and a much smaller hook to work with the thinner yarn.

As you can see in the image below, the rows don't match up at all and it also caused the swatch to curl up since the stitches with the smaller hook are much tighter.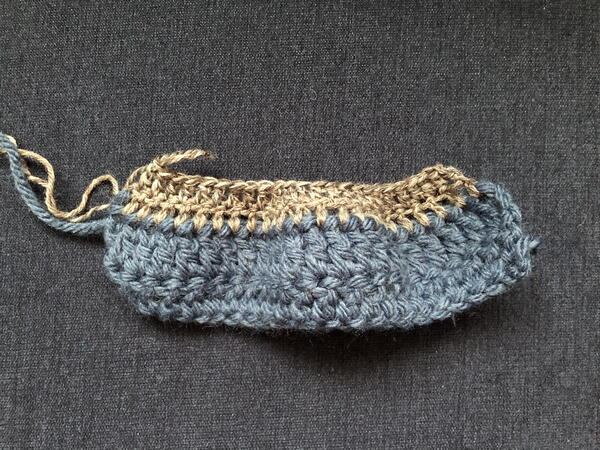 If you're wondering, "why is my crochet project curling?" then read this helpful guide on why crochet twists and how to fix it.

Read it all here >>>Why is My Crochet Curling?
Now, if you were to pair a bulky weight yarn with a medium weight yarn the rows would look seamless. This is because even though the yarns are different weights, they are close enough in thickness that working with them is much easier and requires less trial and error.

Below is a picture of a swatch using a bulky yarn (blue) and a medium-weight yarn (white) crocheted using the suggested hook size for the medium yarn (I/5.5mm). I could have gotten away with using a larger hook as well and all that would have happened was that the stitches would have been looser.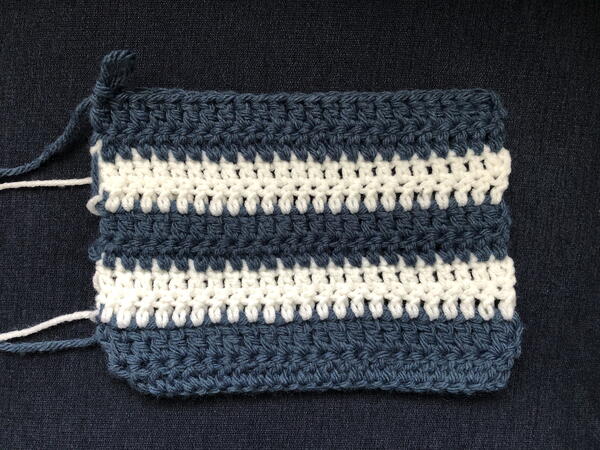 Make a Patchwork Mixing Different Weights of Yarn
One of the best ways to work with different yarn weights is to create an array of squares that are all the same size. This will require a bit of planning and a ruler.

You could create an amazing patchwork or sampler design using the same or different crochet stitches as long as your squares (or even rectangles) are the same size or if you are patient enough you could map out different sized ones to create something as well. 

As you can see in the image below, this mix of squares are all different weights but the same size. These can be collected and sewn together to create a cohesive piece of any larger rectangle or square.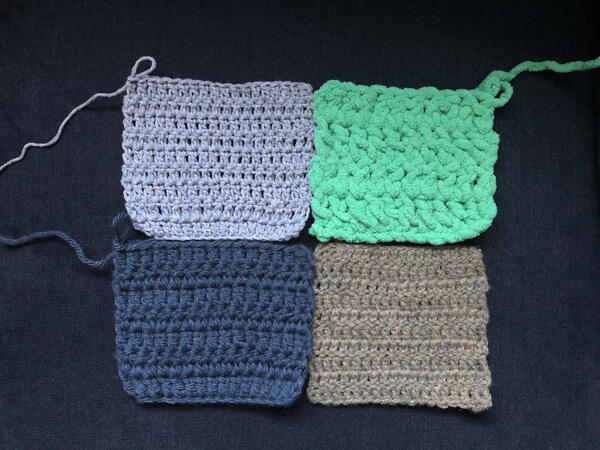 Use Different Yarn Weights to Embellish a Finished Crochet Piece
Another way to work with different yarn weights is to use a thinner yarn to embellish your finished project. A cute flower or heart on a hat or a pair of gloves/mittens. Or maybe stitched haphazardly (or in a pattern) on a finished item.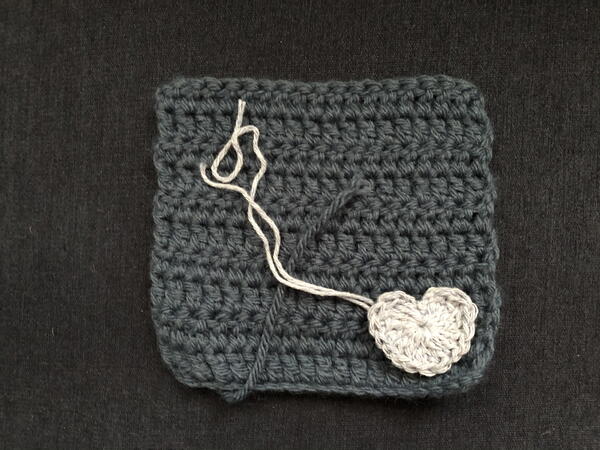 Crochet a Border Using a Different Yarn Weight
One last suggestion for you on how to crochet with different yarn weights! You could also use a different yarn weight to create a decorative picot edge or border in the same, complementary or contrasting color on a blanket, a pair of socks, a placemat, and so forth.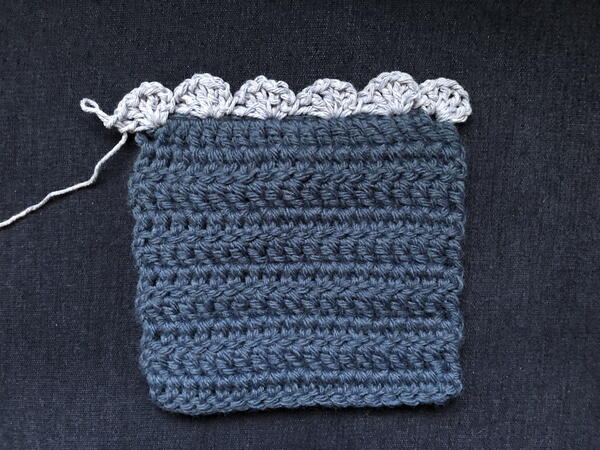 Once you get the hang of working with different yarn weights the possibilities are endless.
 
Your Recently Viewed Projects
Join our community of 5 million crocheters! Right now!
Get free crochet patterns, exclusive partner offers, and more.
Thank You for Signing Up!
There was an issue signing you up. Please check your email address, and try again.