Free Crochet Tips and Tricks: Organization Ideas, How to Crochet On the Go, and more
Bonus: Get our newsletter & special offers for free. We will not share or sell your email address. View our Privacy Policy

Best Places to Buy Yarn
When it comes to yarn suppliers, how do you know where to go for your yarn? This guide will help you decide!
Updated June 11, 2021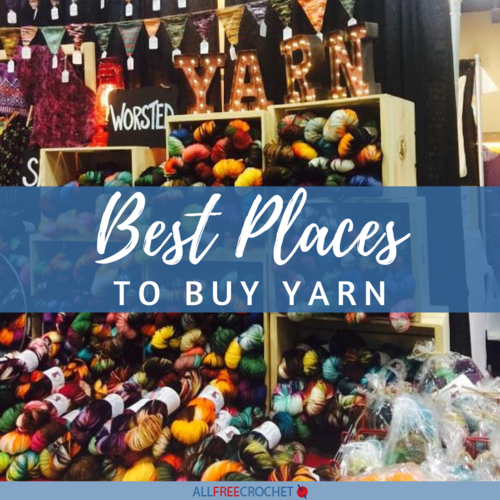 Shopping for yarn is fun and enjoyable! It's a versatile material that is perfect for many crafts, especially crochet. The colors are mesmerizing, there are so many textures and thicknesses available, and the possibilities are endless!

So, where are the best places to buy yarn? This includes skeins, hanks, and balls of yarn (as well as supplies for crochet). However, this is not just for crocheters. Knitters and other fiber artists, you can use this guide, too!

We also know that sometimes you want inexpensive yarn for a certain project or need to buy yarn in bulk and want to make it cost-efficient. Other times, it's worth splurging for a high-quality and more expensive yarn.

BONUS! Not sure what brands to look for? Read our Top 10 Yarn Companies and our 10 High End Yarn Brands guides.

There are so many options and specifics that come with yarn shopping and yarn suppliers and it can be difficult to determine where to go or what brands or companies to focus on. Here are a few places to shop for yarn, both online and in person.

Love free patterns and resources?
Sign up for our Hooked on Crochet newsletter for even more!
 
Buying at Online Yarn Stores
If you aren't able to get to a store to shop in person (which is a lot of us these days), there are many places to purchase yarn online! They range from the large craft supply sites to boutique-style yarn retailers. Curated collections of all kinds of yarn can be found with a quick Internet search.

Shopping this way also allows you to find larger quantities than what is usually in stock at a store (helpful for making large blankets!). Another benefit of ordering online is that you can read reviews, allowing you to make a more informed purchase. Be sure to only order from reputable websites and companies, and read their return policies carefully.

Extra tip: Be sure to check out the sale and clearance area of the site. Or keep an eye out for coupons or special sales. Signing up for their newsletters or following them on social media will keep you in the loop.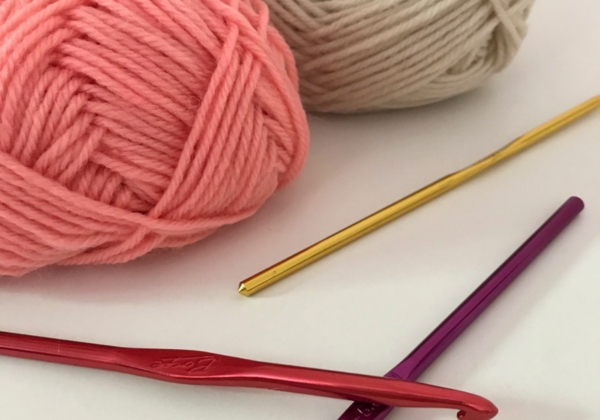 Best Places to Buy Yarn Online
How about some specifics for where to buy yarn online? Below, find the best places on the internet that we know about and that our crocheting readers have suggested on our AllFreeCrochet Facebook page, Facebook Community, and on our site.

Keep in mind that most online stores ship anywhere but certain sites restrict where they ship yarn or have to increase the shipping price for further distances. Check out the shipping options before choosing yarn/supplies or committing to anything you see.

You will see a lot of overlap between the best online yarn stores and brick-and-mortar stores because many have websites with online purchasing available.

In alphabetical order:
We also recommend looking for local yarn stores that have online stores. When you can, it's best to support small shops, even if you can't make a trip there in person.
Buying Yarn at Yarn Shops
The ideal way to shop for yarn is in person (although this is not always possible). Find out if your city or town has a specialty yarn shop nearby. When visiting a store you can touch the yarn to feel the texture and weight, accurately see the colors, and more easily decide how many skeins will be needed for a particular project.

It's also easy to ask for help at these shops! They are usually small businesses that are owned and operated by fellow crocheters and yarn enthusiasts. And of course, they typically have an excellent selection of yarn!

Extra tip: Most yarn shops offer classes on crochet, knitting, and other fiber arts. Ask the staff about a schedule of classes to sign up!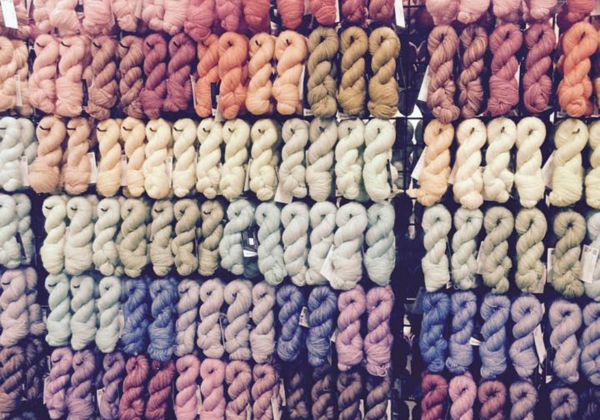 Buying Yarn at Yarn or Craft Fairs
Local fiber artists oftentimes purchase booths at all sorts of art and craft fairs and shows. With so many different types of stalls at these fairs, there is a good chance you'll find yarn. Even better is that you can meet the people who are hand roving and dyeing the yarn you are buying. They are usually very helpful for questions regarding weights, types, and projects.

Extra tip: Most arts and craft fairs have information online, which can provide more information on whether or not yarn artists will be there. It's good to know before heading over only to find this particular event does not feature the yarn or supplies you're looking for.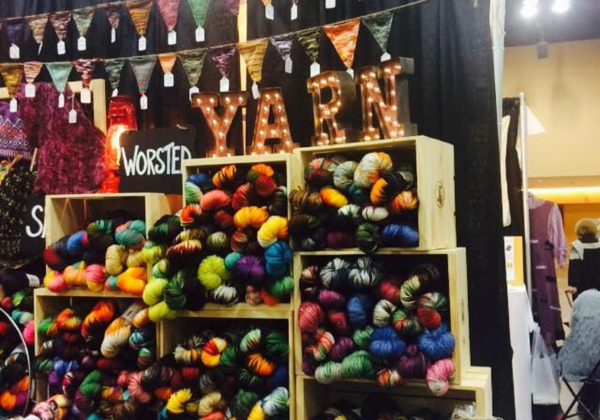 Buying Yarn From Local Farmers
Did you know most communities have nearby sheep and alpaca farmers that make and sell their own yarn?! This is especially helpful if you like crocheting with natural wool fibers.

Sometimes these small-batch wool farmers will sell at local farmers' markets, craft shows (as we mentioned above), online, and in local boutiques. Check social media and their websites for more specific details on individual farms and kinds of wool.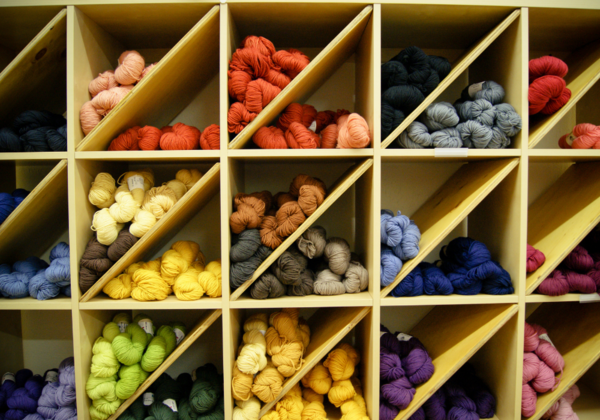 Buying Yarn From Craft Stores
Yarn can also be purchased at craft supply stores. From independent small shops to the large national chains, most craft and sewing stores have yarn available. As well as in-person shopping, many craft stores will also have a website with yarn that can be purchased online.

If you can't find what you're looking for, call (or email) your local store and they might be able to special order it for pickup or shipping. It's not a sure bet but many will cater to specific needs if they are able.

Extra tip: Sign up on the email lists of the yarn and craft stores you find. It's a great way to keep up with new releases, know about sales, and get coupons!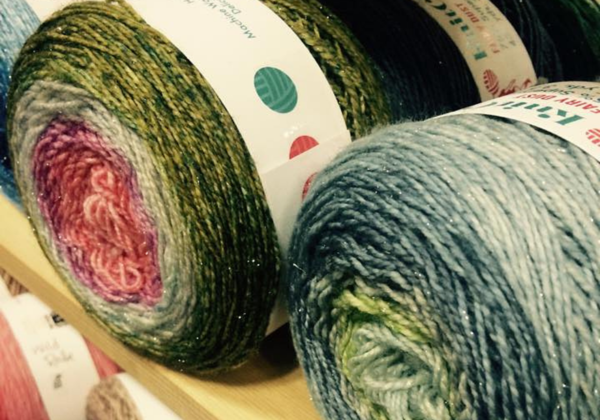 Best Stores to Buy Yarn in Person
Like our online section, below you will find the best brick-and-mortar stores we know about. We have also had help from our crocheting readers. These are the places they have suggested on our AllFreeCrochet Facebook page, Facebook Community, and on our site.

You will see some overlap between these stores and the best online yarn stores because many have websites with online purchasing available.

In alphabetical order:
Keep in mind that not every store will be in your area and that's why it's helpful that many have websites (which are linked). Use our tips lower on the page to find the stores near you!
The reason this list is so short is that these are the main national brick-and-mortar stores but you might have more options if you consider what's local to you.
We highly recommend looking for local yarn stores that you can visit in person. Again, as crafters, we like to support small shops when possible, even if you have to drive a little farther away (or order online). Of course, your options for transportation and budget are a big factor and that's why the "big box" stores are a great option for many of us.
​​​​​​​
Additional Best Places to Buy Yarn
As we said at the beginning, there are more places to buy yarn than we can count because of the technology and options available. Though the above suggestions are the best of the best, you might have luck with one of the following suggestions (for yarn art supplies, too).
Yarn Company Outlet Stores - Many well-known yarn manufacturers and suppliers have brick-and-mortar outlet stores or online versions. A quick search in your area online will help you narrow down the stores close to you.
 
Thrift Stores - Many people donate yarn they no longer want to thrift stores. The downside to this is that it's inconsistent (you might have to check on a regular basis to find yarn), quality is questionable, labels might be missing, and the amount of yarn might not be accurate even if the label is intact because it may have been used before donating.
 
Garage Sales - Similar to the case with thrift stores, you may happen upon yarn at garage sales if a fiber artist is selling their old supplies. The same downsides apply but you may also be able to ask the person selling for more details on the yarn available.
 
Dollar or Discount Stores - Believe it or not, yarn is available at certain dollar and discount stores. Checking their websites might help you find which ones carry yarn. It doesn't hurt to stop in and check next time you're near one. Be sure to check the type of yarn and weight before purchasing as the quality can be questionable when it's so inexpensive.
 
Social Media Marketplaces - If people can't or don't want to donate to thrift stores, most try their hand at selling on online garage sale type areas. Facebook has their official sales area but there are also groups and pages that allow people to post their items for sale. There are even "freecycle" sites where people are willing to give yarn and similar products away for free.
BONUS! How to Find Local Stores and Sites for Yarn
If you're tech-savvy, you may not need this section but some of us need a jumping-off point for finding local yarn stores and similar options.

How to search for local shops online:
Open your favorite browser (Google Chrome, Internet Explorer, Safari, Opera, Firefox, etc.) using your smartphone, tablet, or home computer.
 
Go to your favorite search engine (Google, Bing, DuckDuckGo, etc.) or map app.

Note: Is your location on? This makes a difference because, if it is, the search engine will use that to determine what is "local" to you. If not, you might need to include your city or zip code. Though, as technology evolves, even if the location is not on, your past searches or settings may provide enough information for the search engine/app to make an educated guess. Most smartphones will automatically pull up the options near you but this may be less likely on home computers. If desired, you can adjust the browser or computer/phone settings to show location to help perfect results.
 
Search what you're looking for. You can use words such as "local", "near me", your city, your zip code, your state, etc. We'd suggest searches such as: "local yarn shop", "craft stores in [your city/state]", "where to buy yarn near me", or "where can I buy yarn in [your city/state]".
 
Look at the map or website link results and click on what looks best to you. Save by bookmarking the pages, saving them in your map app, or writing them down.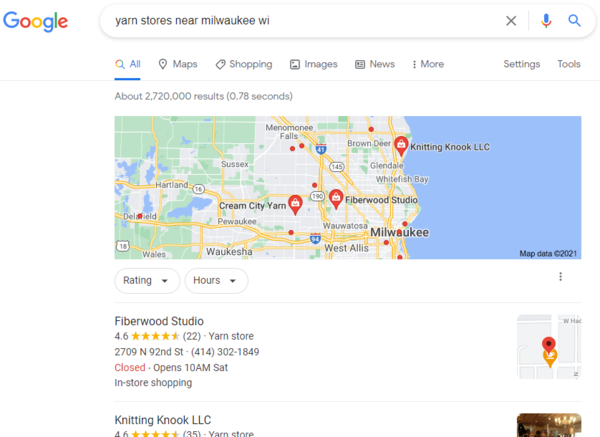 How to search for online yarn stores:
Repeat Steps 1 and 2 above. For what you'll search, we'd suggest: "best online yarn stores", "where can I buy yarn online", "best places to buy yarn", specific yarn suppliers you know/want, brands you know/want, yarn or craft stores you know/want to use, and so forth. You can also add more descriptions, such as "cheap yarn stores", "yarn stores with free shipping".
We hope that all of these tips help you on your search for the best yarn at the best prices!  
About the Author: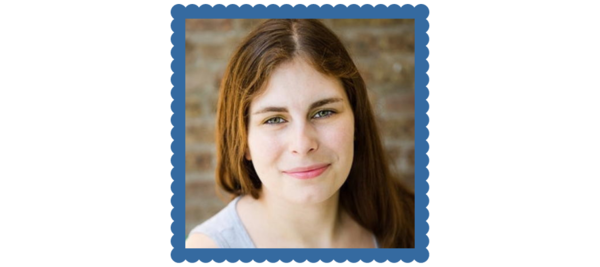 Free projects, giveaways, exclusive partner offers, and more straight to your inbox!
Tags / Related Topics
Your Recently Viewed Projects
Images from other crochet readers


Something worth saving?
SAVE all your favorite patterns
ADD personal notes
QUICKLY reference your patterns