What is a Doily? Doily Crochet Basics
Get answers to what are doilies made of and much more with this doily guide.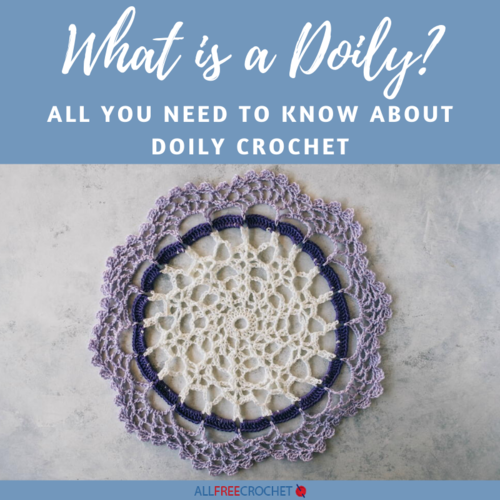 A doily, spelled d-o-i-l-y (the plural spelling is d-o-i-l-i-e-s), is a classic decorative item. The word doily is pronounced doy-lee.

Doilies are a great crochet project to know how to create since the beauty of the finished product is definitely worth all the careful handiwork!

A doily is a small decorative mat that is placed under household ornaments or food and beverage items on a dinner table. They are often small in size and characterized by their elegant lace pattern.

This helpful guide, What is a Doily? Doily Crochet Basics, will provide you with a great introduction to crochet doilies and will answer the question, "what is a doily?" along with other FAQs about these decorative pieces.

You'll learn what a doily is, what they are made of, what doilies are used for, and what some of the most common materials are that people use to make doilies. Along with other pieces of information; everything you'll need for doily crochet.

 
Your Recently Viewed Projects