8 Free Crochet Apron Patterns
Find an apron crochet pattern to suit your unique style!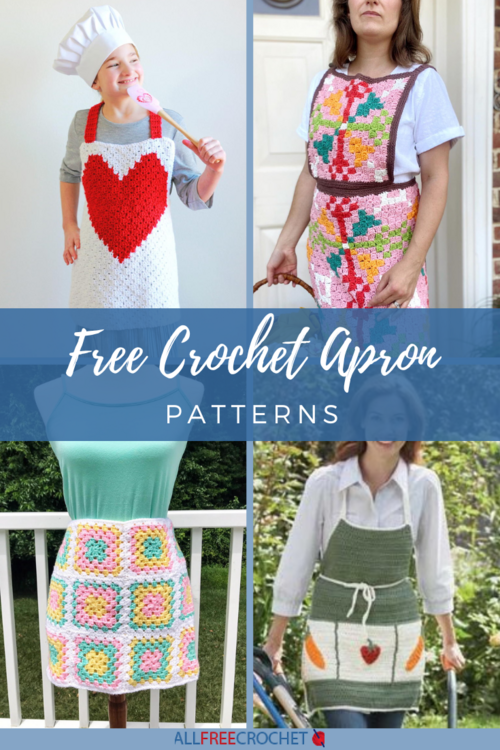 It's no mystery why anyone would want free crochet apron patterns. For one thing, aprons are practical and protect your clothing while cooking or cleaning. They're also easy to remove if they become stained, and their roots hail to the 50s when aprons were worn by everyone in the kitchen as they baked crumbly apple pies from scratch.

But aprons aren't just for cooking anymore. Today, aprons have much more gumption. Aprons are colorful, have bigger pockets and are used for gardening, for entertaining and even for style.

These free crochet apron patterns boast a variety of uses for every day. So get your crochet hooks ready and make yourself some useful, and adorable, free crochet apron patterns. And with so many uses and colors to choose from, there's no reason why you shouldn't create an array of aprons to wear throughout the week!
Your Recently Viewed Projects