16 Free Southwest Afghan Crochet Patterns
Discover southwest crochet patterns inspired by traditional Navajo designs and more! You'll love these free Native American crochet patterns.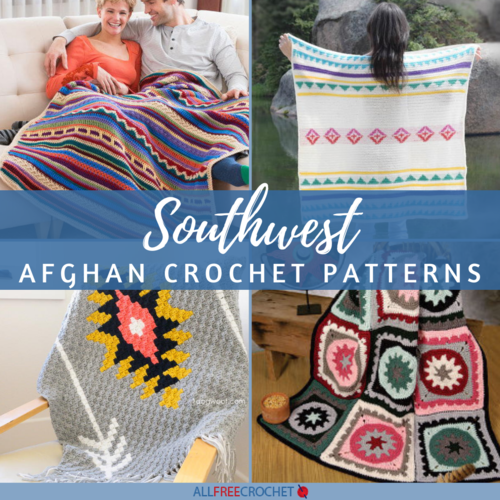 Adding southwest elements to your home is an excellent way to embrace cozy Americana decor. These cozy Native American-inspired patterns feature simple geometric designs that resemble nostalgic Navajo designs, amazing Aztec patterns, and more.

Every single one of the crochet afghan patterns on this list is free to download, making it easy and cheap to work up an afghan you can be proud of!

Each design comes with a suggested color palette, but you could always later the design to fit your personal style. Add a pop of color to more monotone designs or even tone down bright patterns for something subdued. You will love how these free western crochet afghan patterns look in your home!


Did you know that many tribes originally created weaving patterns and blankets for utilitarian purposes? While the designs were beautiful, they were often used as saddles, in the home, or as beds. When settlers and eventually tourists started pouring into the west, many tribes bartered these blankets for other goods. The Navajo even began creating more intricate and colorful blankets to match tourists tastes for something eclectic and bright.

 
Do you like to decorate with Southwestern themes in your home?
Your Recently Viewed Projects