How to Finish a Crochet Pattern: Weaving in Ends
Learn how to weave in ends in crochet, an easy and essential skill for every project.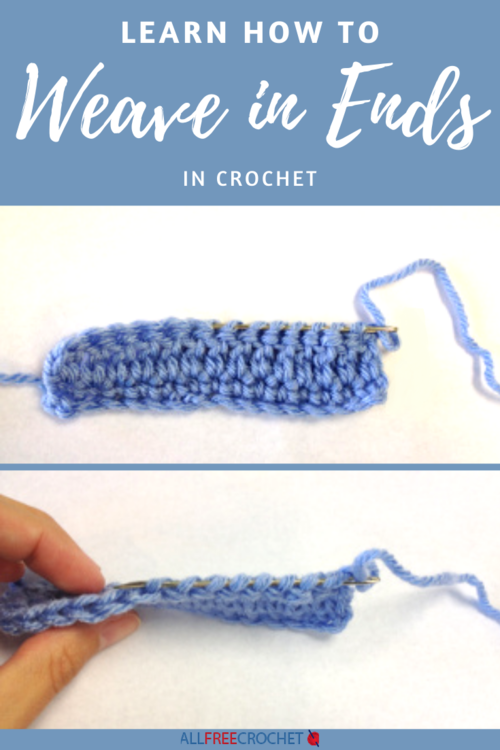 Learn how to weave in ends in crochet with our video tutorial and step-by-step photos! This method is a surefire bet for making sure ends don't come out over time on your projects. 

Just when you thought your masterpiece was completely finished after all those hours of sleepless nights and cramped hands and wrists, you realize you have all those ends to weave in. You then take a deep breath and let out a sigh of grief while you stare out to nothing wishing the ends would weave in themselves.

Not to fret anymore, we have the easiest way to finish a crochet pattern with weaving in ends.
 
The good news about weaving in ends is that there are multiple ways to do it, so you can always find what works for you. The downfall about there not being a right or wrong way to do it is that you might end up doubting yourself. To avoid this doubt we are making it easy to finish a crochet pattern with one simple way of weaving in ends.
How To Crochet Cast Off & Hide Loose Ends-Right Handed
However, if you're not quite ready to weave in ends, but you're still learning to crochet, we also have a guide onHow to Read Crochet Patterns
Place darning needle around each stitch and pull through:
You need just one tool to weave in ends: a darning needle. Grab your need and thread the end of the yarn through the eye. You can then thread your darning needle horizontally across the row.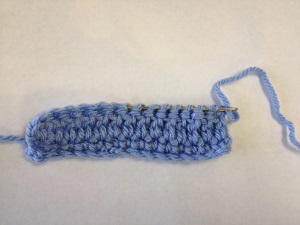 For best results you can go in and out of each stitch so that the leftover yarn will blend nicely.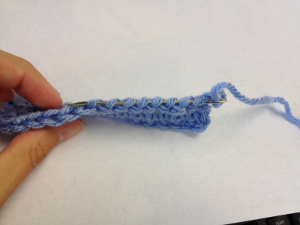 Once you go about two inches or so just pull the end of the yarn slightly for any access yarn and cut it. Your yarn will then sit nicely within your crochet pattern without the fear of it unraveling since it was woven within the stitches.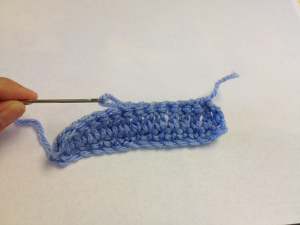 Or place the needle through the top part of the stitches (where it looks like a V). You can see the difference in the last photo.
It is always recommended to leave around six inches when starting the first chain of your crochet pattern; same recommendation applies when finishing a row or a round.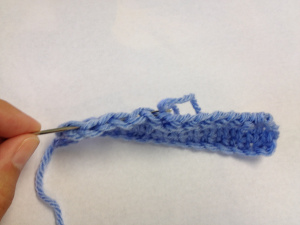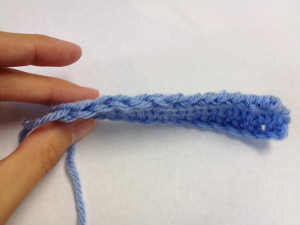 Another way to weave in ends is to use the weaving technique. Go into the first stitch, grab the yarn and pull through. You'll then put your hook through the next stitch, grab the yarn and then pull through, having your yarn thrown over each time so the access yarn is on top of each stitch. You'll then want to form a knot with itself, pull the project tight and cut off any access yarn. The video below will help you understand this technique a bit better. Once your ends are weaved in you can then enjoy your fantastic crochet masterpiece.
How do you weave in your ends?
Your Recently Viewed Projects
Join our community of 5 million crocheters! Right now!
Get free crochet patterns, exclusive partner offers, and more.
Thank You for Signing Up!
There was an issue signing you up. Please check your email address, and try again.