How to Add Beads to Crochet (2 Ways)
Discover 2 ways to crochet with beads... no pre-stringing required!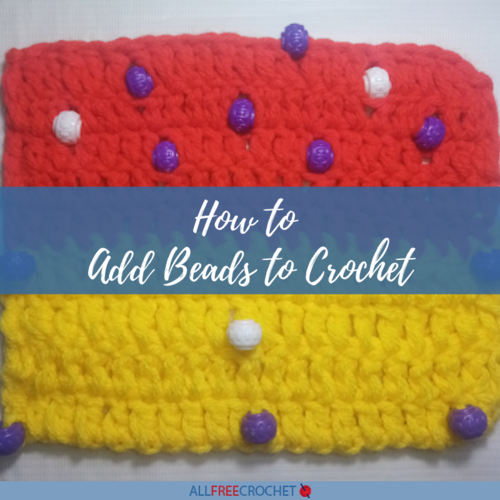 Beads are popular worldwide and are used for different purposes by different people from different countries and cultures. They are mostly used as fashion accessories and can be found in necklaces, bags, slippers, and bracelets, among others. 

If you love beads and crocheting, you're welcome to learn this easy tutorial on how to add beads to crochet. Beads are flexible and customizable, you can easily add or work them into any stitch or any part of a stitch. 

In this tutorial, we'll cover two simple ways to add beads to crochet viz: sewing on the beads after completion and working in the beads as you go. Let's dive in.

Sign Up for More Free Patterns & Tutorials!
Materials
A pair of scissors or yarn cutter.
5.0mm crochet hook.
Stitch markers. 
Beads. 
Tapestry needle. 
Measuring tape. 
Worsted weight yarn (4/medium).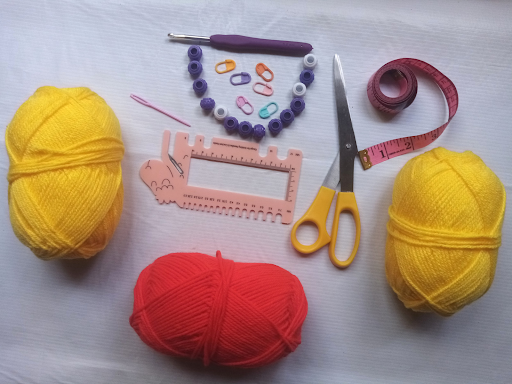 Yarn Colors
2 pieces of yellow. 
1 piece of red.
Abbreviations
SK - Slip knot.
CH - Chain. 
DC - Double crochet.
TDC - Total double crochet.
Description
METHOD 1: SEW ON THE BEADS AFTER COMPLETION
CH: 20.
DC: 20.
Rows: 4.
Beads: 6.
TDC: 20×4 =80.
METHOD 2: WORK IN THE BEADS AS YOU GO.
DC: 20 
ROWS: 5 
TDC: 20 ×5=100
BEADS: 8
For this tutorial, I will be using double crochet stitch.
METHOD 1: Sewing on the Beads After Completion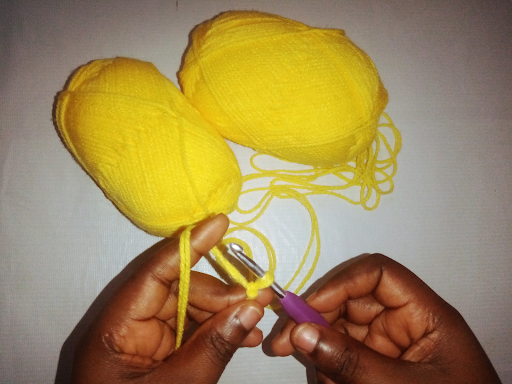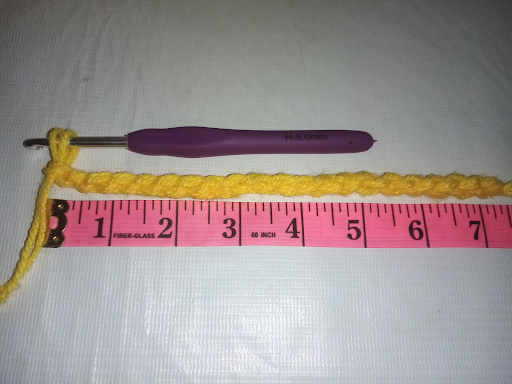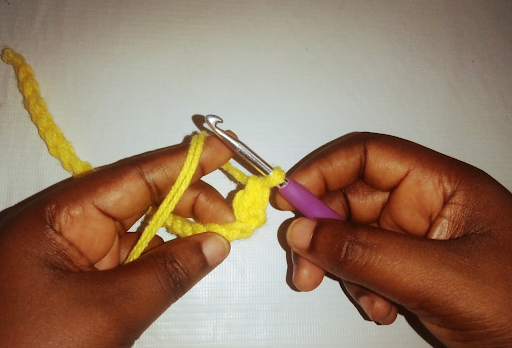 Make a SK with the yellow yarn, then CH 20. Next, DC across the CH 20 (make sure the DC is 20). 

You should now have your first row of DC. Make 3 more rows on top of the first row to create a total of four rows.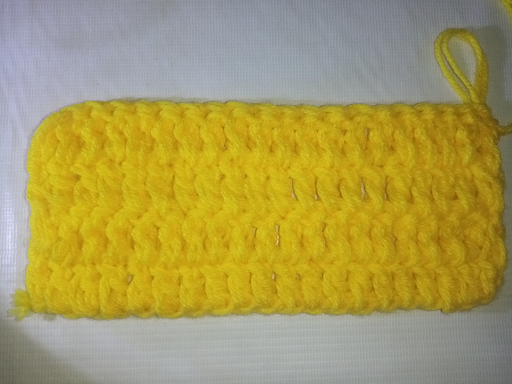 STEP 2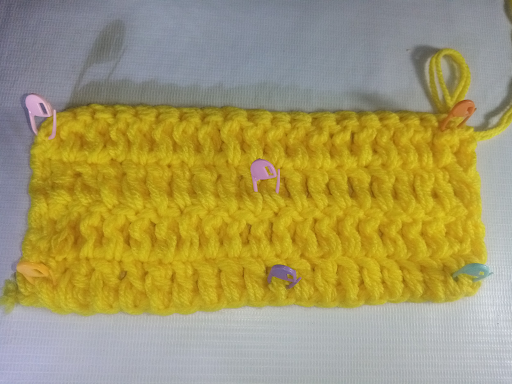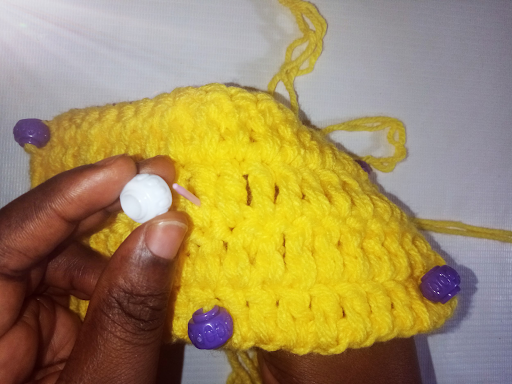 Use stitch markers to mark the spots where you will like to add your beads, then sew in the beads with the tapestry needle.

Make sure the beads are properly placed, push the tapestry needle through the yarn and through the bead then back again as if fixing a button on a cloth. Finally, make a knot to secure the bead in place. Repeat this process for every other bead you want to add.

METHOD 2: Work in the Beads as You Go
STEP 1

Add the red yarn and DC two rows. Next, DC another row on which you will start working in the beads as you go.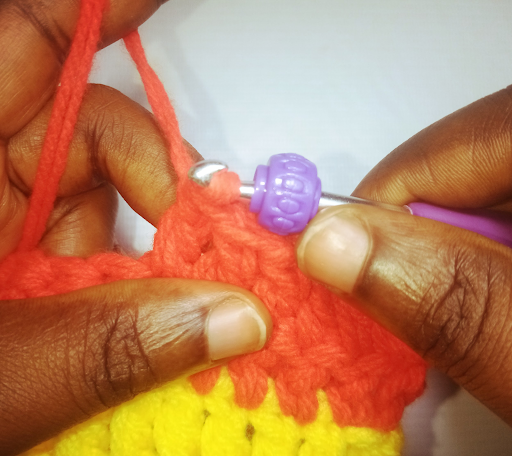 Insert the bead into your crochet hook, pick the working loop with the tip of your crochet hook, then pull the loop through the bead. 

DC with the bead, make two more rows, and work in the beads as described above. You can place the beads randomly or in any particular order you like.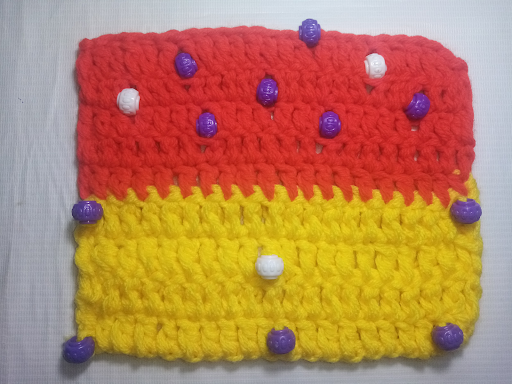 You can create anything with beads on crochet. For instance, check out the maxi bralette we made with beads on crochet below.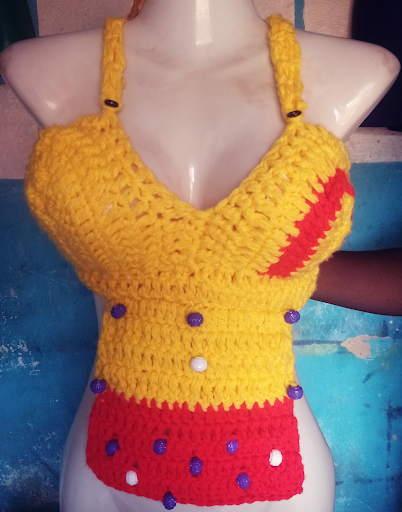 Your Recently Viewed Projects