What is Acrylic Yarn?
Learn what makes acrylic yarn different from other types of yarn and fabrics
By:
Zoe McRae, Editor, AllFreeCrochet.com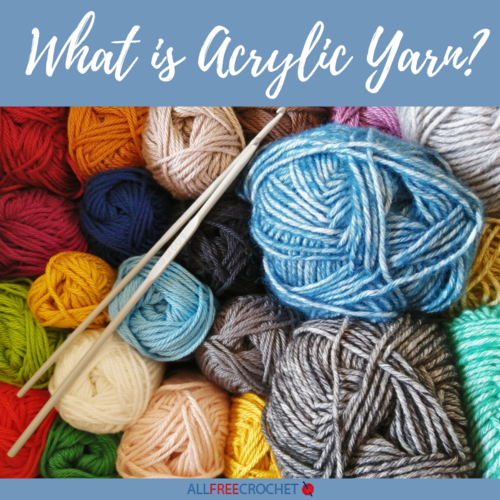 What is Acrylic Yarn? Acrylic is a kind of plastic, and the name acrylic yarn comes from the acrylic fibers that are woven into the yarn alongside the fabric threads. The plastic helps make the yarn more durable when used in crochet or knitting projects.

Most commercially-available yarn is acrylic yarn, but there are also other yarn types do not contain synthetic elements such as wool and cotton.

The term synthetic means that the acrylic fibers used to create the yarn are human-made and not natural. As you will read below, the synthetic fibers result in both advantages and disadvantages to using this kind of yarn.
Advantages and Disadvantages of Acrylic Yarn
Advantages
It is widely available.
It is durable.
Acrylic yarn is often cheaper to purchase than natural fibers like wool or alpaca.
According to The Spruce Crafts, some advantages to using acrylic yarn include its durability, price, and the fact that people are not likely to be allergic to it. However, some acrylic is still too rough for sensitive skin unless it's softened.
Bugs and varmints don't want to eat acrylic yarn. There's no need to worry about getting mothballs when you store your acrylic throws over the summer.
Disadvantages
The yarn has a rugged feel. Many do not like how rough it feels compared to softer yarns like cotton or silk blends.
Acrylic fibers make the yarn harmful for the environment.
What is Acrylic Yarn Used For?
Being widely available, acrylic yarn is used in both knitting and crochet projects and can be used to make just about anything. Being non-allergenic, acrylic yarn is a great material to use for making wearable crafts such as shawls and cardigans.

Additionally, acrylic yarn is an especially good material to use for making bags or other heavily-used projects since the synthetic elements make the yarn more resistant to gradual wear and tear. One popular wearable project that many crocheters like to make are crochet shawls like the elegant Whysper Wrap shown below.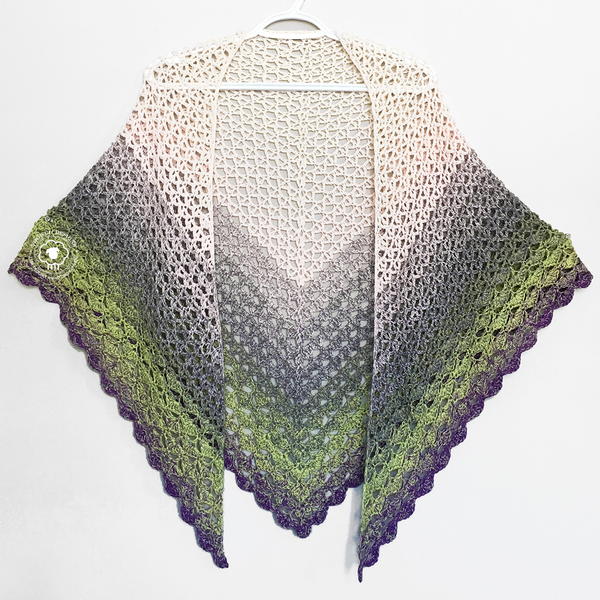 How is Acrylic Yarn Different from Polyester?
Both acrylic yarn and polyester contain synthetic elements. Polyester is a general term referring to different polyester types and subsets as a whole. On the other hand, acrylic yarn is not as broad a term as polyester and refers to a specific type of yarn. Another difference to note is that polyester is used mostly in the mass production of clothing while acrylic yarn is more widely available to everyday consumers.
How is Acrylic Yarn Different from Cotton?
Cotton is grown naturally in the environment whereas acrylic yarn is not. Because cotton is a natural fiber, some people may find that they are or can be allergic to it, unlike acrylic yarn.
How is Acrylic Yarn Different from Wool?
Like cotton, wool is naturally produced. Wool is made from the coats of animals such as sheep and goats. Like polyester, wool is a broad term that includes a variety of different wool types and thicknesses. One main difference between wool and acrylic yarn is that some people can be allergic to wool, unlike acrylic yarn. With that in mind, you should take caution when crafting with wool.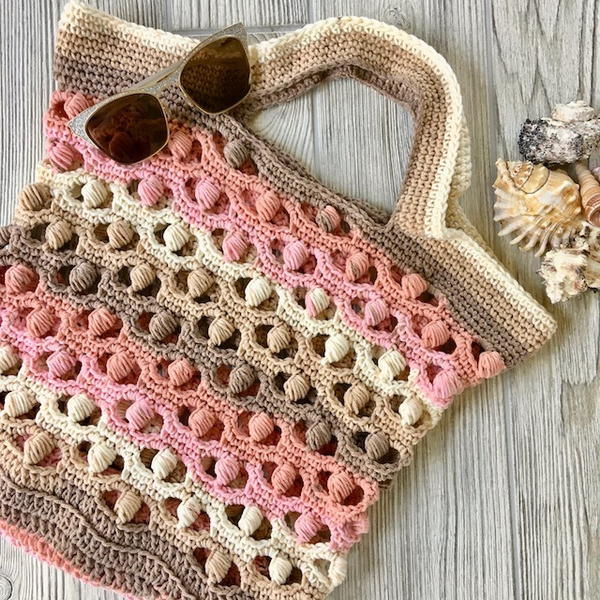 Is Acrylic Yarn Safe?
Acrylic yarn is generally a very safe yarn to work with. Keep in mind however that, because this is a plastic product, it is considered flammable and will melt when it comes into contact with high heat. Generally it is not recommended to put items crocheted from acrylic yarn in hot water or on a high heat cycle in the dryer. You also never want to place an iron directly on acrylic yarn as this will melt it. Always check the label for specific care instructions.

You'll also want to keep in mind that acrylic yarns are chemically treated to prevent shrinkage, make them fire retardant, make them softer, and help keep them free from wrinkles. These chemicals mean you might be in favor of a more natural option.

Some yarn companies product acrylic yarns with fewer chemicals to make them safer for sensitive skin. Red Heart, for example, has a line of chemical-free yarns called Baby Hugs.
Acrylic Yarn and Crochet Projects
As mentioned before, the durability provided by the acrylic fibers makes acrylic yarn a great material to use for items that will be worn or used frequently. One common type of crochet project that works well with acrylic yarn is crochet bag patterns like the Seashells by the Seashore Market Bag shown above.

Another popular crochet project that crafters like to make is crochet bag patterns whether to use around town or on vacation. With acrylic yarn, you won't have to worry about any holes or tears appearing over time if you haven't used them in a while. No matter what project you decide to make, the robust yarn means that your project will last year-round.
Free projects, giveaways, exclusive partner offers, and more straight to your inbox!
Tags / Related Topics
Your Recently Viewed Projects
Images from other crochet readers


Something worth saving?
SAVE all your favorite patterns
ADD personal notes
QUICKLY reference your patterns