History of Crochet: Tambour to Modern Crochet
Learn all about the origin of crochet and how it's evolved over the years.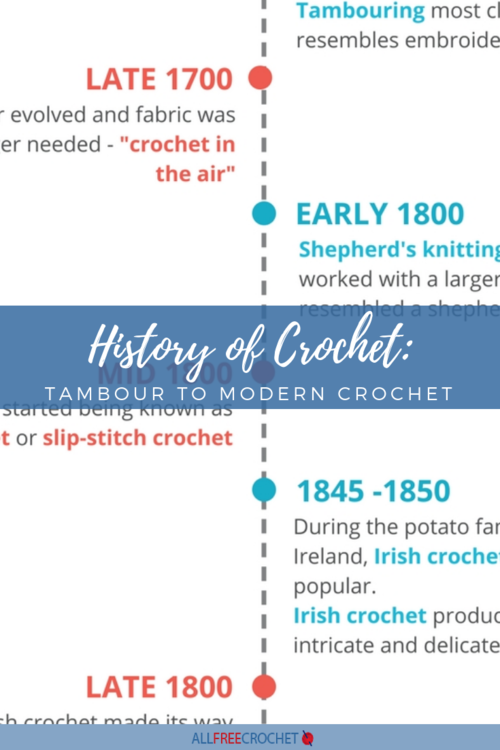 Where Did Crochet Originate?
We have all these free crochet patterns for you to make but where did it all come from? The evolution of crochet is quite the thought.
 
Who do we have to thank for giving us the knowledge on using a thin tool to manipulate string/yarn to form projects? Where did it all come from? What has changed from the past to today's society?

Crochet history, like most history, isn't black and white but we do know a lot. Modern crochet has come a long way from the origins of crochet. This page, History of Crochet: From Tambour through Irish Crochet, is a brief overview that will help you understand your hobby better.

There are so many crafts in the world that are just waiting to be learned, but one of the best crafts out there is the art of crochet. Crochet does take some time to learn, and it requires practice in holding and maneuvering the hook, so be prepared to spend time learning and perfecting the craft.

Those who are just learning to crochet start out with the basic crochet stitches: single crochet, double crochet, half double crochet, and triple crochet stitches.

Once you learn the basics, you have everything you need to move on to the more advanced and different crochet stitches like the Tunisian crochet stitch, the bobble stitch, and the Shell stitch. Each of these more complex stitches builds on the very basic ones. 
 
So, what is crochet?
Crochet is the art of creating fabric from yarn, thread, or other material strands using a crochet hook. You work yarn into loops forming a nice smooth chain and then you follow a pattern of any stitch you prefer.

The word "crochet" comes from French meaning "small hook," which is a reference to the only tool you'll need to work with besides your yarn. By using your hook and your yarn, you can work in rows or in rounds to work up a variety of items, from scarves and hats to blankets, cardigans, socks, and purses.
 
The evolution of crochet materials
Crochet has been called many names throughout history including, but not limited to, netting, knotting, needle-coiling, looped needle-netting, Tunisian crochet, Irish crochet, shepherd's knitting, lace making and tatting. Each of these techniques, among many others, is worked up with one type of hook, or needle. 

Throughout the ages, many materials have been used to form fabric instead of yarn, from hair, fur and grass to hemp and flax, wool, silver and gold strands. Nowadays the most common type of "fibre" are wool, silk, cotton, linen, hemp, mohair, metallic thread and chenille.

As for crochet hooks, today we can easily find a hook made from aluminum, steel, bamboo or plastic in more than 25 different sizes, but those manufactured materials weren't always available. People first began by using their fingers, then fashioning hooks out of bones and animal horns, metal and wood, and even out of old spoons. There is even a reference to someone during the great Irish famine (1845-1850) using a stiff wire inserted into a piece of cork or tree bark. The end was filed down and bent into a little hook to produce some fine Irish crochet.

For more on the crochet hooks of today, be sure to watch our video below!
When was crochet invented?
So how long as the art of crochet been around, then? Reality is that the history of crochet can't narrow down exactly when it was created. According to some historians and researchers, crochet likely developed most directly from Chinese needlework, an ancient form of embroidery known in Turkey, India, Persia and North Africa.

Crochet has also been noted in the history books to have been first noticed by French nuns in France but is noted that it could be found much earlier such as 1500–1800 BC. Based on the hand technique of crochet, it's more than likely that it is a Middle Eastern technique that has shifted over time to other civilizations.
 
Now, how someone knew to shape the hook and start in the first place is a mystery but what I find more interesting is how it has changed over time to today.
 
Back when the nuns were crocheting, they were doing very complex lacing with very fine materials like table clothes. It was considered valuable and something found in churches as part of the decor. They say only the nuns knew how to crochet and was considered part of their work.
 
Origin of crochet continued
Once crochet reached Europe, we know that in the 1700s and was known as "tambouring," from the French word for drum.

Tambouring bears a strong resemblance to needlework and embroidery... but with crochet stitches. To work in a tambour style, you would take a background fabric and stretch it across a frame and keep your working thread underneath that fabric. A very thin needle with a hook is inserted down through the fabric, and a loop of the thread, also very thin, is then drawn up. Keeping the loop on the hook, the hook is then inserted a little farther down into the fabric, and another loop of thread is drawn up and worked through that first loop to form a chain stitch. 

By the end of the 18th century, tambour crochet evolved into a style where the background fabric was no longer needed and the stitching was worked on its own. Still using the tambour-style hook, it became known as, according to the French, "crochet in the air."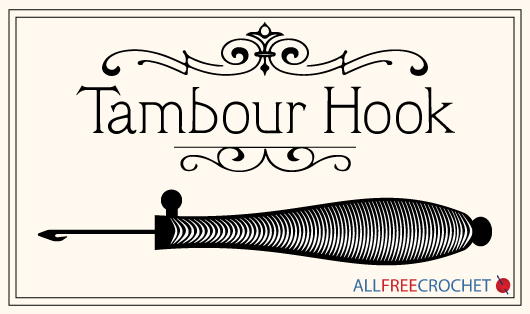 Crochet Origins: Europe
As time progresses it was noted to move to England and Scotland. Crochet took an evolution change and more people started picking up the skill. Going from the exclusivity of just nuns, it went into the hands of posh upper class. Crochet circles have been noted as a past time for upper-class ladies to perform the skills.

The project evolved from just delicate lacy patterns to something not as complex to complete but still extravagant. The poor were not privy to learning the craft. I would be willing to bet though, some fabulous posh upper lady decided to teach some of her servants which helped get the skill to be more known in the decades to come to regular people like you and me.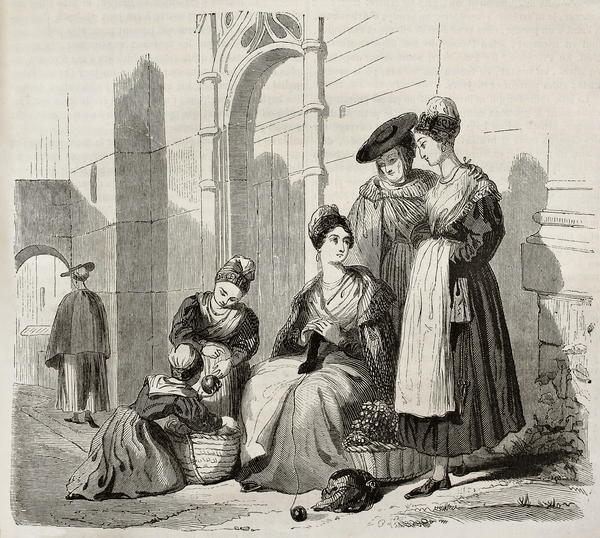 What is shepherd's knitting?
Crochet evolved some more and in the early 1800s a style known as shepherd's knitting appeared. Worked with a larger hook resembling a shepherd's staff, this type of crochet uses thicker and courser yarn. It began to gain popularity in England and, in the mid-1800s, was simply called "crochet" or "slip-stitch crochet."

The strong curve and taper of the shepherd's hook made slip-stitch crochet much easier, but it was harder to make stitches that required multiple loops. After some time, hooks started to evolve to still be continuously tapered, but at a much more gradual degree so that you could hold and work multiple loops on the hook.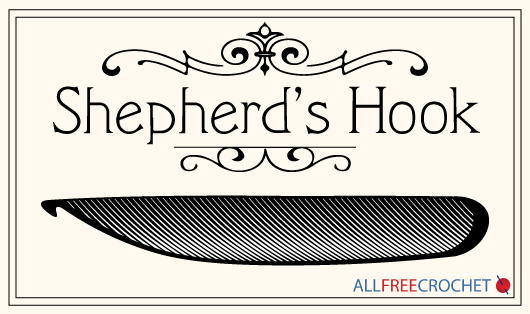 What is Irish crochet?
Irish crochet was developed in Ireland during the potato famine (1845 - 1850) and it quite literally saved their lives  - it allowed them to work and make money without relying on their absent crops. Irish people would crochet between chores and their other work, working either outdoors in the sunlight or by the light of a candle or oil lamp at night.

The intricate and delicate fabric that Irish crochet produced was sought after abroad, so schools were formed to teach the skill and teachers were sent all over Ireland to train others. Families that survived the famine were able to save their money from crochet and work to move abroad and start a new life, bringing with them their Irish crochet skills. This style of crochet soon made its way into the crafting repertoire of American women, who couldn't help but be influenced by the designs.
 
Evolution of Crochet
In the early 1900s, the skill had been evolving and again the crochet was noted to deplete again in skill level. As yarns have changed, so has the level of what you can do with the yarn. Patterns continue to simplify and many yarns have started to get much thicker and crochet hooks have been increasing in size to accommodate the new yarns selections.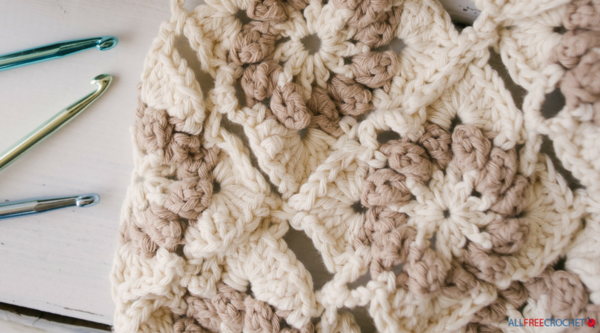 Modern Crochet in the 1900s
Modern crochet as we all know and love was invented as a way to produce a cheap substitute for traditional lace. By the 1920s and 30s, crochet started being seen as not just a decorative embellishment but as a way to make actual clothing and accessories. 

In the 1940s, crochet became a huge part of the wartime efforts in the US and Britain - women at home could do their part by working up items for the troops. 

In the 1960s, the crochet "boom" began and crochet homeware became increasingly popular. The granny square became increasingly popular since, as a simple design, it could be worked into so many clothing options and accessories. 
 
What is crochet like now?
Today, after a long period of decline, crochet is seeing a revival in both interest and quality of materials. It's now easier than ever to learn how to crochet as a beginner and to learn any type of technique you want. You can easily buy yarn of all fiber types at the store or online for quick and easy delivery.

These days, the nuns of yesteryear would be laughing at us. Our skill level is fabulous by today's standards but would be considered primary school levels. With automation and cheap imports of products, crochet of today has become something where fewer people desire to learn because they don't need to.

Gone is the era where you would make socks because you couldn't afford to buy another pair. Memories of making that custom made afghan for your couch when society is perfectly contented in purchasing something mass-produced.
 
Very few people at home can make a crochet item and be compensated properly for the materials and time if they were to sell it. With automation has come "instant gratification". See Now… Want Now… many people lack the desire to sit and take a few weeks or months to complete something completely original just for themselves.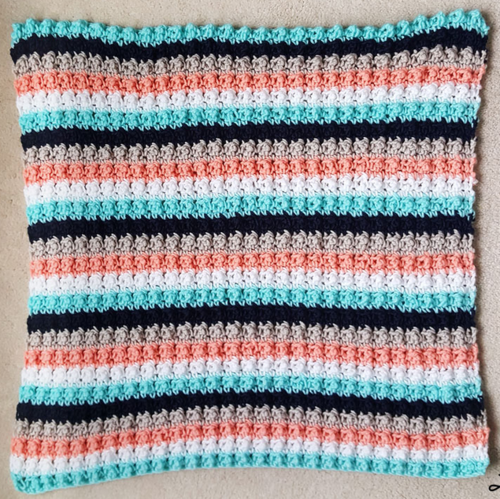 More on modern crochet
In today's society, the most popular patterns are simple afghans, baby clothes, scarves, and socks. Usually made from thick materials such as 4 ply worsted yarns. I would conclude that to be contributed to lack of time and wanting to get projects quickly done due to either a lack of patience or the speed at which today's society flows. The sizes of yarn today makes for the projects to grow extremely faster.
 
What's to come in the future? That's up to you… you have the power with today's technology to get on board and learn this skill for free on the internet through well put together sites like AllFreeCrochet and The Crochet Crowd to show you how to do it. The real question... do you have the desire to take advantage of these free tutorials and patterns to create something unique and just for you.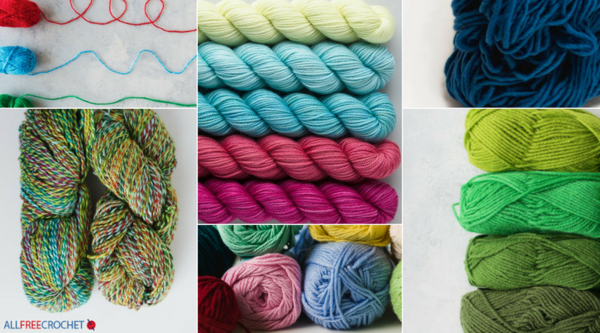 6. Crochet History Timeline
Early 1700s: After spreading through Turkey, India, Persia, and North America, tambouring reached Europe; Tambouring most closely resembles embroidery

Late 1700s: Tambour evolved and fabric was no longer needed - "crochet in the air"

Early 1800s: Shepherd's knitting appeared. It's worked with a larger hook that resembled a shepherd's staff.

Mid 1800s: Crochet started being known as crochet or slip-stitch crochet. 

1845-1850: During the potato famine in Ireland, Irish crochet became popular. Irish crochet produces intricate and delicate designs and fabric.

Late 1800s: Irish crochet made its way abroad and became a part of the crafting repertoire of American women.

1920-1930: People began seeing crochet as a way to make clothing and accessories, not just as a decorative art.

1940s: Crochet became a huge part of wartime efforts in the US and Britain.

1960s: Crochet homeware and the granny square became increasingly popular.

Today: Crochet today is seeing another revival in today's DIY culture. It's easier than ever to learn how to crochet and to purchase many different yarn and hooks.  
How is knitting different from crochet?
The biggest difference between the two crafts is that crochet uses one hook and knitting uses two needles.

For crochet stitches, you only have one live stitch on the hook (unless you're working with Tunisian crochet), while a knitter keeps an entire row of stitches open (or worked) at the same time. Dropping a stitch in crochet can typically only affect that particular stitch (and maybe a few back, depending on your gauge), but in knitting, your entire open row of stitches can become affected so knitting is more delicate in that way.

Did you know you can knit via machine? Because of the way the stitches are formed, knit fabrics can be mass-produced…. But crochet can only be worked by hand due to the way you loop the yarn. Also, because of the way you loop the yarn around the hook to produce certain stitches, crochet generally uses a little more yarn than knitting.
 
What was your introduction to crochet?
Let us know in the comments below!
Your Recently Viewed Projects
Join our community of 5 million crocheters! Right now!
Get free crochet patterns, exclusive partner offers, and more.
Thank You for Signing Up!
There was an issue signing you up. Please check your email address, and try again.