What is a Virus Blanket? + 5 Free Virus Crochet Patterns
Learn how the infamous virus blanket got its name! Plus, 5 free crochet patterns for virus shawls and blankets.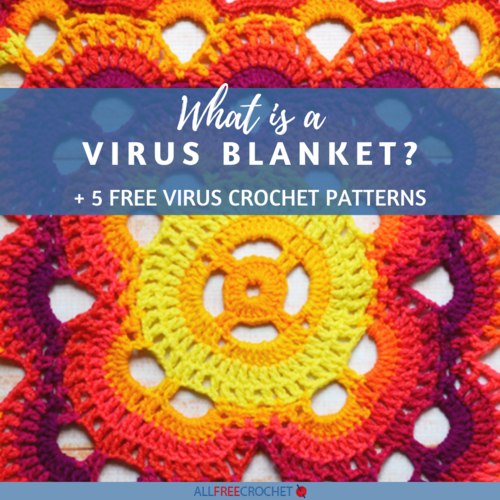 Whether you're an avid crocheter or just a hobby hooker, you have probably come across a virus blanket or virus shawl pattern. They're all over Pinterest, crochet blogs, Youtube, and shared constantly in Facebook groups (like ours).

These charming patterns are easy to work up and have a unique look. Still, you might still be asking yourself, what exactly makes a crochet pattern a "virus" crochet pattern.

The answer is pretty simple. Virus crochet patterns are simply named after the technique used when creating them.

Where they come from and why they're named after a virus is a little more complicated. Check out our full article below to learn what a virus blanket is and where this silly name comes from. The answer will probably surprise you.

Sign Up For More Free Patterns >>>
 
What Is a Virus Blanket?
A virus blanket (or sometimes a shawl) is a crochet pattern that is created by continuing stitching around a center square, constantly building on itself. These patterns can be as large or as small as you like. Often worked up in 2 to 3 colors of yarn, these patterns are popular with crocheters looking for a simple project that has a big impact. 

Project Image Below Courtesy of: Sandra Peters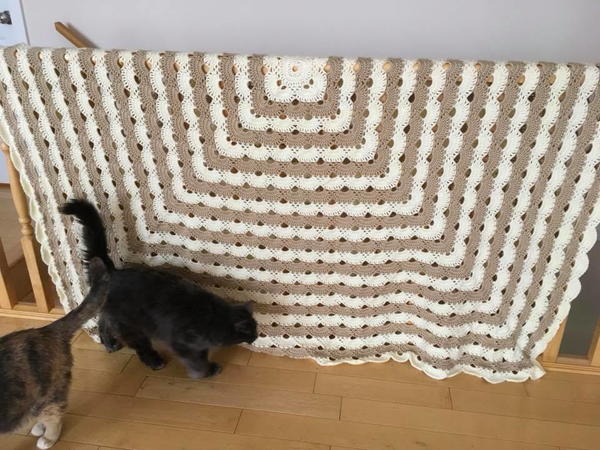 Why is it Called a "Virus" Blanket?
While the final result of a virus crochet pattern can be stunning and lovely, the name certainly turns a few heads. A virus, after all, is a pretty icky thing to name a crochet pattern after. Truth be told, a general consensus as to WHY these pretty patterns are named after something so yucky does not exist. There's actually a "few" explanations for this:
 
Explanation One: They're Constantly Growing
Many crocheters believe that these patterns are named after a virus due to the fact that they are constantly growing. Like a virus, these patterns get bigger and bigger as you crochet and have seemingly no end. There's not really a natural stopping point for the project after it attaches itself to the center square or round.

Project Image Below Courtesy of: Janet Calandrielleo Victoria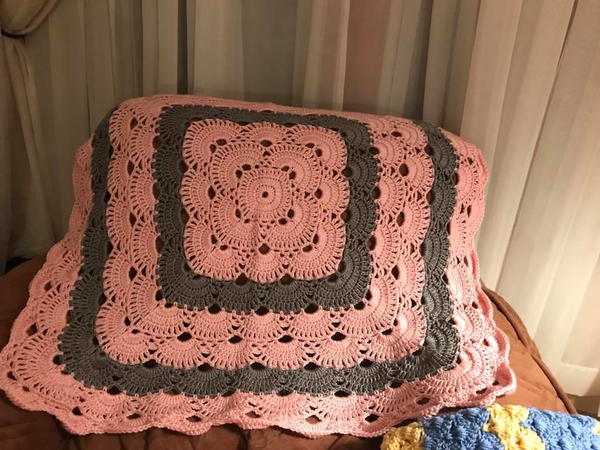 Explanation Two: They Eat Up Yarn
Another explanation, similar to the one above, is that these patterns are named after viruses because they eat up yarn quickly. Like a virus, once you begin the pattern, it grows on itself and reproduces rows over and over again. 


Photos Below Courtesy of: Christina Tates Blaine, Wendy Tschetter, Carolyn Robinson, & Natalie Lewis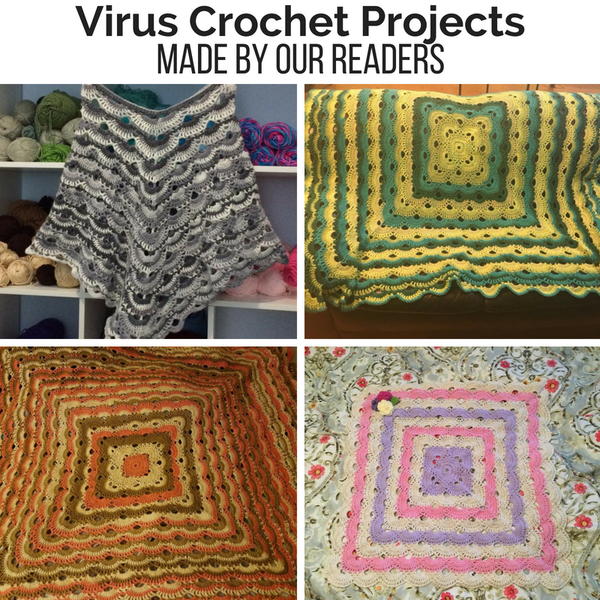 Explanation Three: It's a Mistranslation
Several members of our Facebook group, as well as at least one designer, believe that this pattern is not originally named after a virus, at all. Instead, the name may have been improperly translated. This type of pattern might have been wildly popular with non-English crochet speakers and gone "viral".

So, when it was first translated into an English pattern it was called a "virus" blanket due to its popularity. Rumors around this attribute it to Romanian and Russian crochet designers. 
Where Did Virus Patterns Come From?
After doing some digging, it looks like virus crochet patterns or variations of the stitching process have been around for quite some time. Some patterns date back to the early 2000s.

Recent popularity appears to have sprung from the popularity of a single pattern from crochet designer, Joanna Martinez. Her original pattern and Youtube video (see below) are from 2015 and have been growing in popularity ever since. 

Her original pattern likely gained notoriety due to the fact that it was free to download. This pattern is no longer free on her site and can be purchased for a small fee. Several copycat patterns have sprung up since then.
 
Free Virus Crochet Patterns: Blankets & Shawls!
Unlike some other free crochet patterns, virus shawls and virus blanket patterns are not that easy to come by! Since these patterns are basically the repetition of the same stitch over and over again, Youtube is actually the best source for these types of projects.

Check out our list of free virus crochet patterns and videos below.

1. Modified Virus Blanket - While not a tried and true virus pattern, this simple blanket pattern mimics the lovely dual pattern of a virus blanket. It begins with a simple square pattern and works in several stitches from there.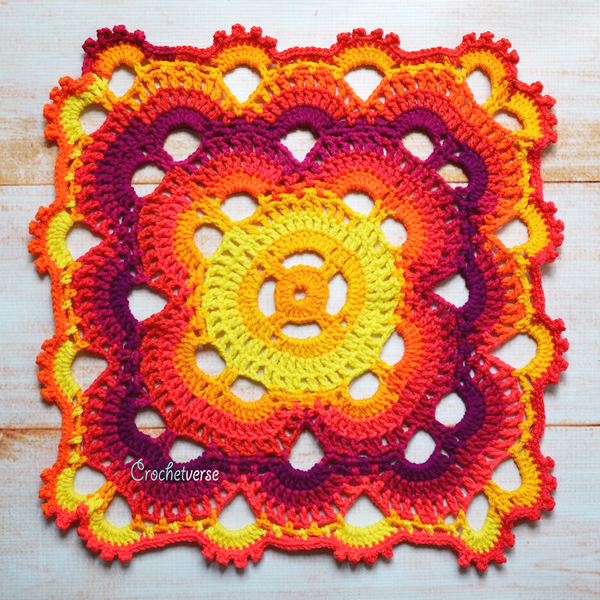 2. 5-Sided Star Virus Afghan Pattern - This stunning little crochet star blanket is a unique pattern! Using the virus crochet technique, this pattern is built around a central star, creating an unusual blanket shape. This pattern would be perfect for a baby blanket.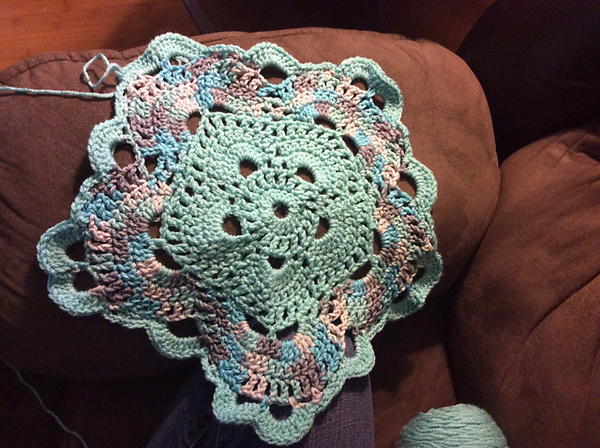 3. Virus Shawl Crochet Pattern - One of the more traditional patterns on your list, this virus shawl is a lovely example of this popular crochet technique. Worked around a central triangle, you can make a simple and small shawl or work your way up to a super shawl.

Watch part one of the video tutorial right below and then visit this YouTube link to view the chart and watch the rest.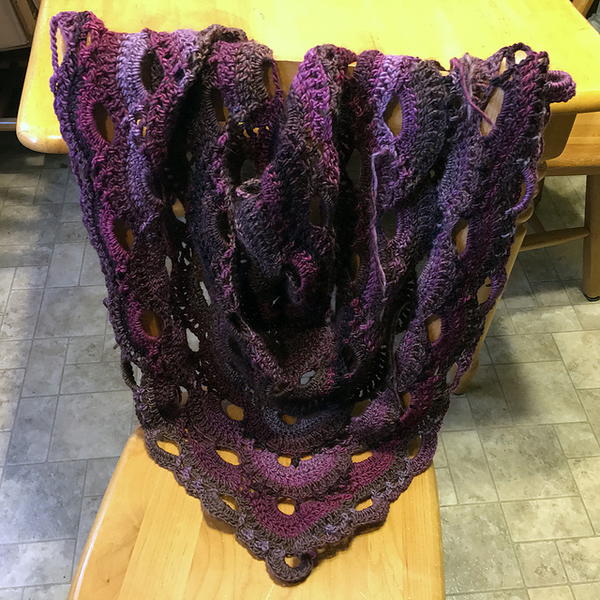 5. Crochet Virus Granny Shawl - This stunning crochet shawl pattern combines granny square and virus crochet techniques for one stunning final product. You'll love wearing this textured and truly elegant shawl out and about.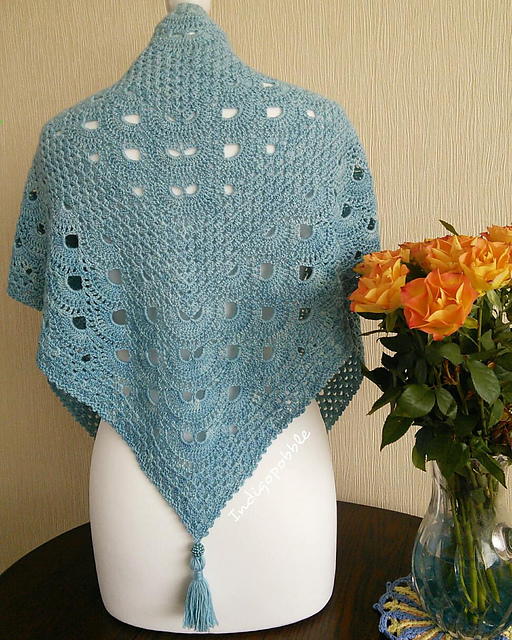 Your Recently Viewed Projects