33 Crochet Patterns Inspired by Autumn Leaves
The season of fall is my favorite, especially because of the changing leaves. They go from bright and green, fade to yellow, darken to orange then red, and finally turn brown. It's a gorgeous process and jumping in a pile of those multi-colored leaves is always a goal of mine during autumn. I was inspired by this change in color, so I put together 33 Crochet Patterns Inspired by Autumn Leaves. This assortment of crochet patterns goes by color and I threw in a few plain autumn themed ones as well. You'll find crochet blanket patterns, crochet scarf patterns, crochet cowl patterns, crochet shawl patterns, crochet sweater patterns, crochet hat patterns, and others. I'm sure you'll be just as inspired by these patterns as I was by the autumn leaves.
---

Find more fall inspired patterns in our collection of 15 Crochet Sweater Patterns for Fall.
---

33 Crochet Patterns Inspired by Autumn Leaves
Table of Contents
The leaves start off with a fresh green color before changing. Something the change happens in a day, and in other places you can watch the leaves change over a few weeks. These crochet patterns are all varying shades of green and include some gloves, a top, a bag, a cowl, and even a crochet hook case. Say goodbye to summer green with these patterns.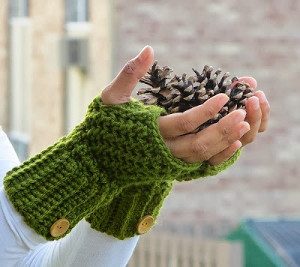 Stylish Fall Fingerless Gloves
Festival Fancy Vintage Top
Fresh Market Crochet Bag
Vintage Crochet Corsage Cowl
Crocheted Crochet Hook Case
The second phase of leaves changing is yellow. I think this color change is one of the most striking. There are some trees that simply look like they were struck by sunshine. All of these crochet patterns have the happy color yellow in them. There are crochet coasters, a crochet shawl, a crochet blanket, and mittens. Welcome these sunny patterns on our way into fall.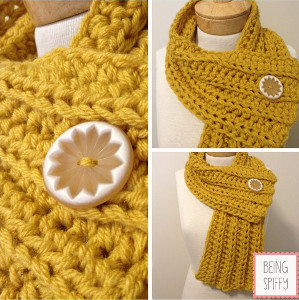 Smiley Face Crochet Coasters
60 Minute Ribbed Crochet Scarf
Summer Morning Shawl
Lace Border Blanket
Sunshine Ridge Mitts for Kids
Fiery orange is after yellow in the leaf change. There have been entire forests lit up in faux fires when the leaves turn orange. These crochet patterns will set you ablaze with the desire to work them up. You'll definitely stand out in a crowd with these patterns, especially in the crochet shawl, stole, beanie, crochet cowl, and throw. Orange you glad I showed you these patterns?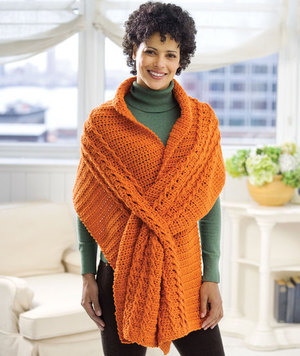 Lacy Fall Shawl
Oversized Crochet Stole
Twisted Turban Beanie
Pretty Pendant Cowl Pattern
Burnt Orange Striped Throw

---

Download more patterns like these in our FREE ebook Fall Crochet: 16 Free Crochet Patterns!
---
When the leaves turn red, everything is kind of eerie, since it's the complementary color to green. It's a really cool phenomenon, depending on what kinds of reds you see. Ruby red and scarlett are both very bold colors. You'll want to embrace that boldness with these crochet patterns. There is some decor, a pillow, crochet poncho, crochet shawl, and even a cardigan.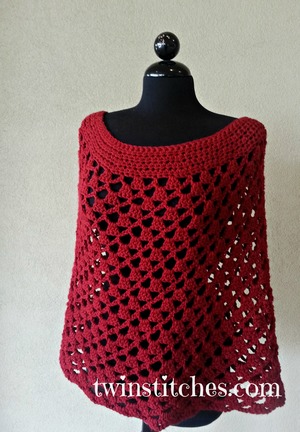 Maple Leaf Fall Crochet Decor
Crochet Felted Fall Leaf Pillow
Scarlett Spiral Crochet Poncho
Colorado Sunset Crochet Shawl
Go Anywhere Short Sleeve Cardigan
Gold is timeless, and yes, it's close to yellow, but there's some so cool about finding golden leaves. Gold leaves are always worth keeping for a scrapbook or for a decoration of some sort. If you love gold, you'll fall in love with these crochet patterns. There's an adorable beret, a crochet shawl, crochet cowl, and a necklace. I couldn't resist putting in the last one, because Harry Potter is the best!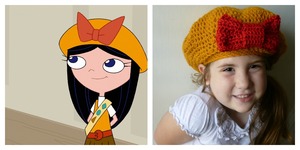 Red and Gold Crochet Bow Beret
Golden Lacy Crochet Shawl
Gold and Chunky Crochet Cowl
Mountain Gold Motif Necklace
The Golden Snitch
Brown is probably considered the worst color, and it signals the end of fall when it comes to leaves. Brown leaves mean that they will soon decompose under frost and snow. It also means bare brown branches of trees and cold weather. It's disappointing when the colors end in brown, but we do have some lovely crochet patterns that embody this color. There is a crochet shawl, a cowl, a hat, a crochet scarf and even some dishcloths.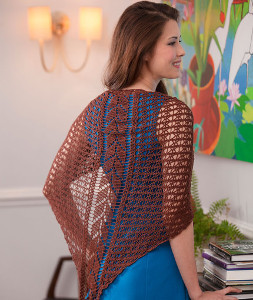 Falling Leaves Shawl
Fall into Color Cowl
Fallen Leaves Slouch Hat
Thankful for Fall Dishcloths
Country Feel Infinity Scarf

Since autumn is my favorite season, couldn't help but throw in some general fall themed patterns. They're all named after the leaf changing phenomenon and you'll want to work these up in addition to the other crochet patterns in this collection.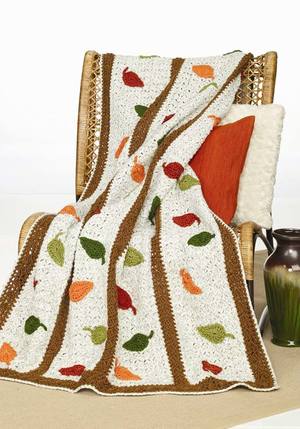 Your Recently Viewed Projects
Join our community of 5 million crocheters! Right now!
Get free crochet patterns, exclusive partner offers, and more.
Thank You for Signing Up!
There was an issue signing you up. Please check your email address, and try again.