Celebrities Who Crochet
Vice President Harris crochets! Learn how she, George Washington Carver, Cher, and more well-known people got into our favorite craft.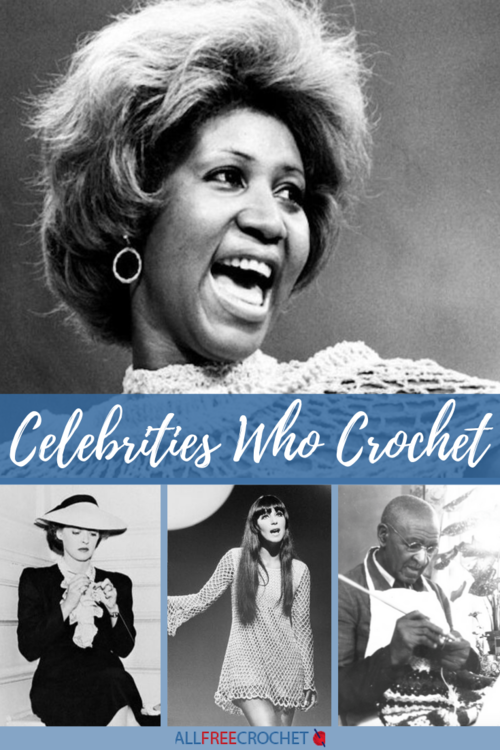 Celebrities– they are just like us!

There are a handful of Hollywood idols that have been known to pick up a crochet hook and whip something up in their down time. Aside from the obvious super crafty celebs (Martha Stewart, etc), there are tons of leading ladies that have either been spotted with a crochet hook in their hand, or have admitted to being a yarnie.

Scroll down to discover some of the biggest names that are hooked on crochet just like us! Plus, find some free crochet patterns that we can't help but assume they would love to make. Berets, anyone? How about a boho vest in the style of one of our 1970s celebs?

Bonus: There are some wonderful famous people on this list who, though not necessarily "celebrities", are certainly worth reading about!
Bette Davis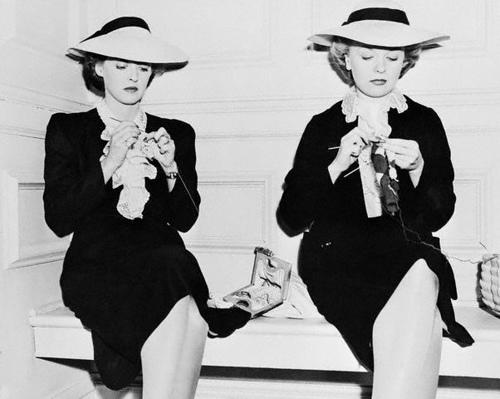 Image source: One More Stitch

Isn't this image just straight-up old Hollywood glamour? We love it. Bette Davis was known for crocheting in between takes during The Letter. She worked up some beautiful crocheted lace!
Vanna White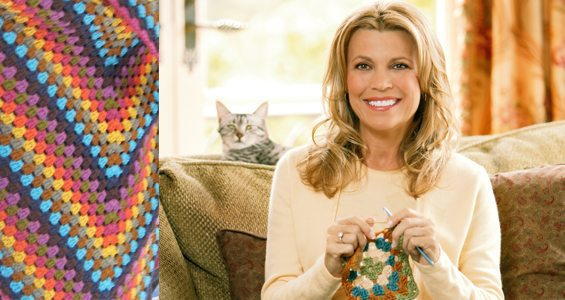 Image Source: Etsy Blog

Everyone knows Vanna White from her role on Wheel of Fortune, but did you also know she is such an avid crafter she even has her own line of yarn? This letter-turning celebrity has made a huge name for herself in the yarn industry, joining forces with Lion Brand Yarn and coming up with her very own line of year.
Jane Seymour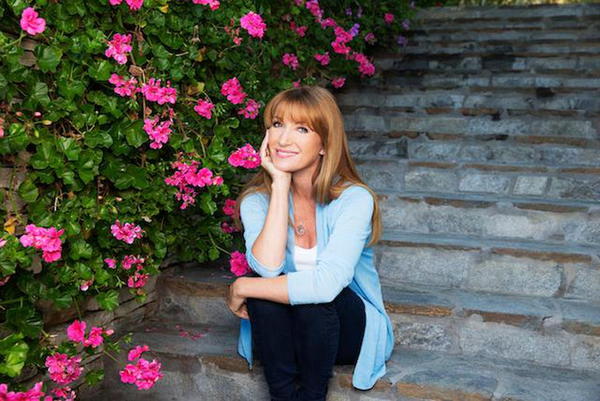 Cher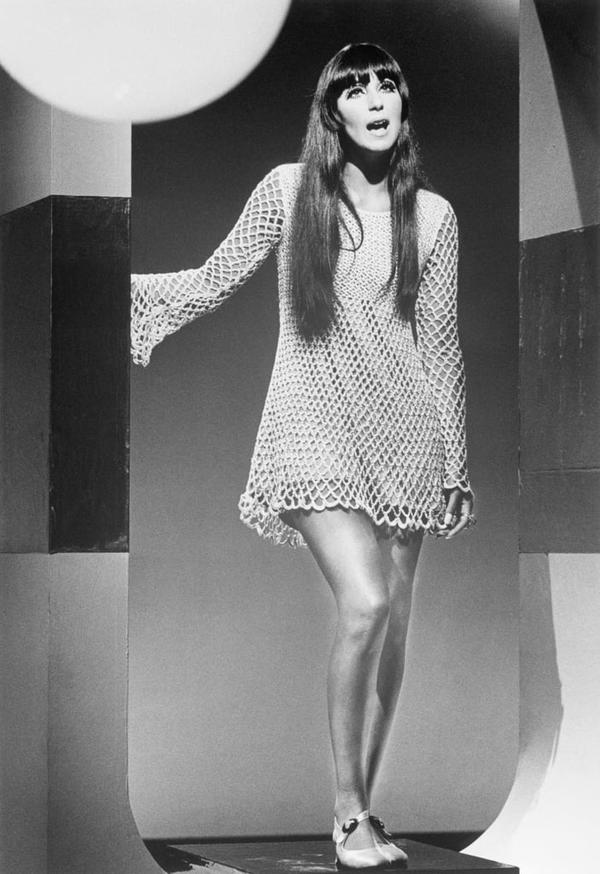 Image Source: PopSugar

Cher might not have made this crochet dress herself, but she sure was a fan of crochet! In an article on Yours, Cher described her working relationship with Meryl Streep on the set of Silkwood: "We'd knit, crochet and talk about our kids so much I thought something was wrong with us, that we didn't have an existence outside of them. Then I realised we were just two proud mothers."
Meryl Streep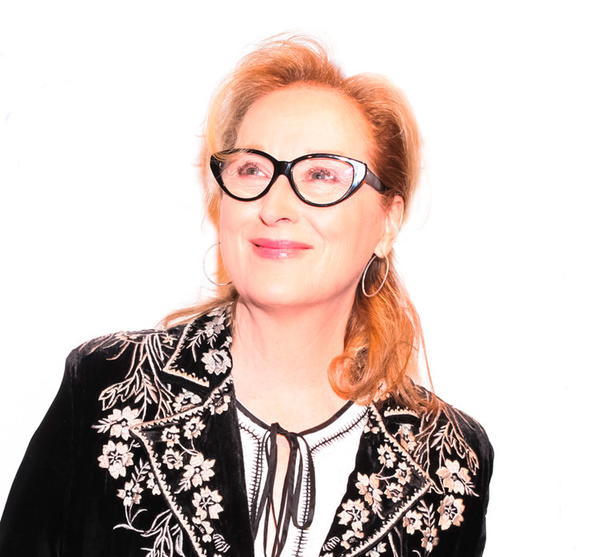 Image source: Yours

Of course one of the world's most revered actors can do it all, even crochet! Meryl has been yarn crafting for years on movie sets and has even shared it with her co-stars (as we mentioned with Cher above!).
 
Kamala Harris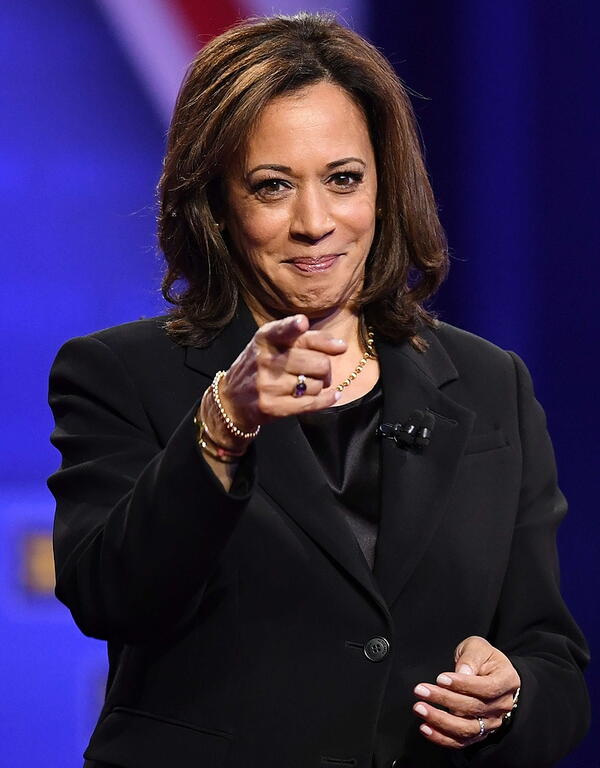 Image Source: Bigstock

Vice President Kamala Harris grew up crocheting and is passionate about fiber arts. In the Washington Post article about her visiting a Washington, D.C. yarn store, she says, "I was raised by a mother who said 'I am not going to let you sit in front of that television doing nothing.' And so I have crocheted more afghans than I can tell you," Harris said while visiting the [yarn] store. "And our daughter is a knitter."
Debra Messing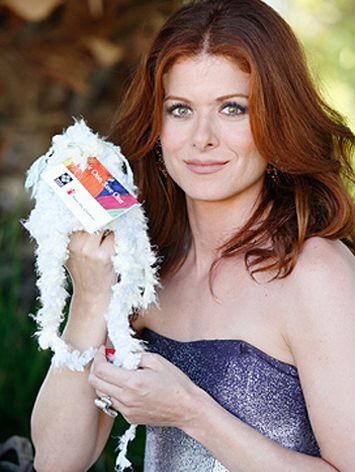 Caroline Rhea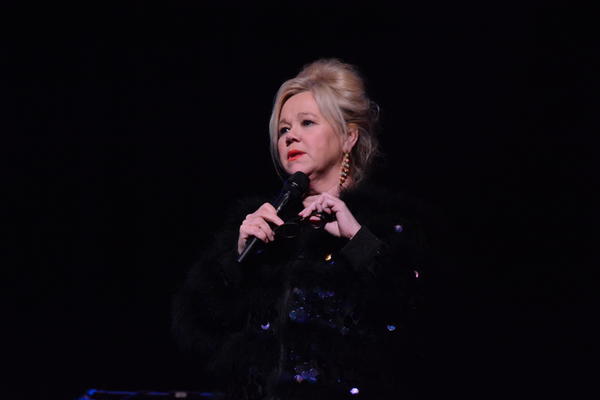 Image Source: Broadway World

Caroline Rhea is best known for her role as Hilda Spellman on Sabrina, the Teenage Witch. 
Laura Ingalls Wilder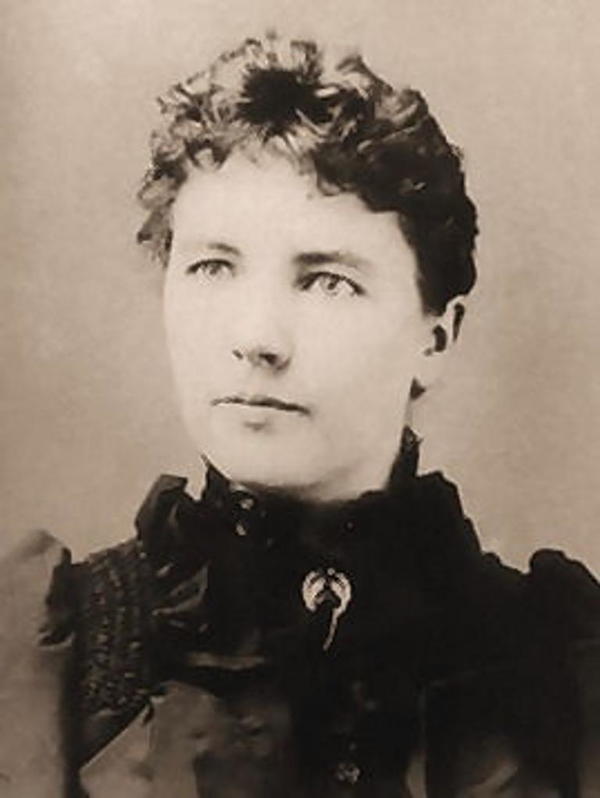 Image Source: Wikipedia

Piecework Magazine has a lovely article on Laura Ingalls Wilder and her needlework, including a beautiful reproduction of one of her crocheted doilies. One commenter in a knitting help forum says, "Laura's daughter Rose published THE WOMAN'S DAY BOOK OF AMERICAN NEEDLEWORK and it contains needlework by Rose, Laura, and Caroline. Some of the needlework is on display at the LIW Museum in Mansfield, Missouri, as well as knitting pins, thread, needles and other items used by Laura and Rose."
Trisha Yearwood
Image Source: Good Housekeeping 

Country star and Food Network host of "Trisha's Southern Kitchen", Trisha Yearwood has tweeted in the past that "cool girls crochet"! According to Good Housekeeping, she even crochets as part of her weightloss method: "To halt her late-night munching, the singer employed simple avoidance. She stayed far away from the kitchen—literally at the back of the house, with her hands busy. She crocheted ferociously."
Eva Longoria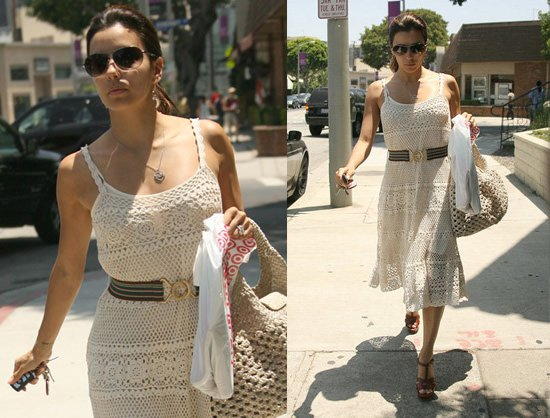 Image Source: Crochet Concupiscence

According to The Crafty Reporter, Desperate Housewives actress Eva Longoria in known for spending time in her trailer crocheting!
Aretha Franklin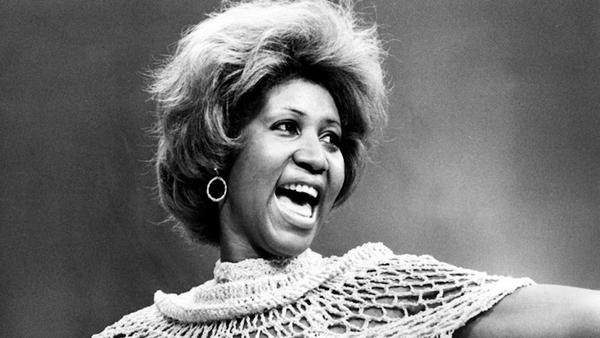 Image Source: Hollywood Reporter

B-E-R-E-T-S, find out what they meant to her.  Also, it's been reported that the pineapple stitch was the singer's favorite stitch.
George Washington Carver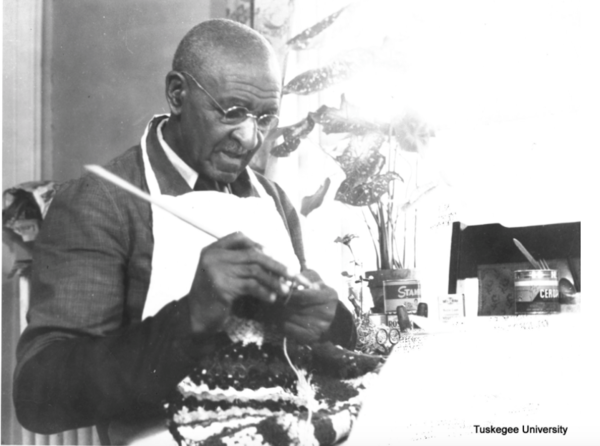 Image Source: Pinterest via the Tuskegee University Archives

George Washington Carver was an incredible agricultural scientist most known for his research on varying crops to improve farmers' diets as well as the soil. He was also an incredible artist when it came to needlework!
Ketanji Brown Jackson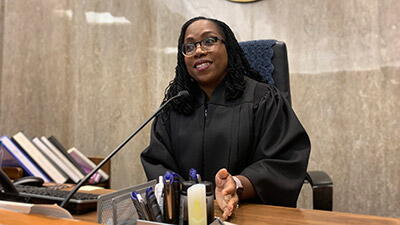 Image Source: Whitehouse.gov (Creative Commons 3.0)

U.S. Supreme Court nominee Ketanji Brown Jackson knits and crochets to express her creative side and to manage work stress. Jackson shared during her confirmation hearing that she learned to crochet with the help of her mother, who is an expert. Hat and scarves are some of Jackson's favorite projects to craft, and she mentions having a "basement full of yarn," which is definitely relatable!
What other famous crocheters do you know of? Tell us in the comments and we'll add them to the list!
Your Recently Viewed Projects
Join our community of 5 million crocheters! Right now!
Get free crochet patterns, exclusive partner offers, and more.
Thank You for Signing Up!
There was an issue signing you up. Please check your email address, and try again.