32 Royal Crochet Patterns
Do you feel like you should have been born royal? We think everyone deserves the royal treatment once and while, especially when it comes to crocheting. This is why we've compiled 32 Royal Crochet Patterns that will have you feeling like a King, Queen, Prince, or Princess. Your Highness can delight in crochet hat patterns, poncho patterns, tiaras, crochet blanket patterns, and many other crochet patterns. Whether you have a prince, princess, king or queen in mind, you have many options. Of course, you can also treat yourself to any of these royal patterns. You'll have to ring your servants to go fetch you some yarn from the market and get out your crochet hooks, but first you'll have to choose one to work up. Sit on your gorgeous throne and browse carefully!
---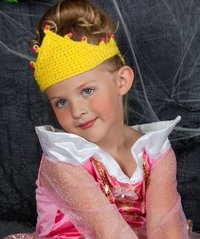 Get more dress up and Halloween ideas with our collection of 17 Halloween Costumes to Crochet for Kids
---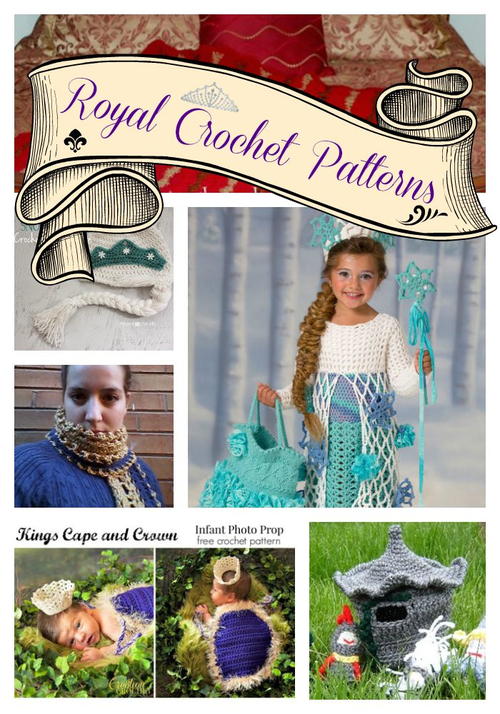 32 Royal Crochet Patterns
Table of Contents
A queen is the model of power, grace, and virtue, so you need to accessorize like so! These crochet patterns will have you or your favorite person feeling royal in no time. Whether you want to be a modern queen or a queen of days past, you'll find something you'll love.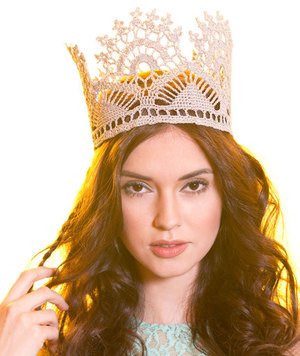 Your Highness Adult Crown - must have one of these!
Queen Anne's Lace Scarf - delicate and graceful
Queen Bee Sparkle Sweater Pattern - very modern!
Long Live the Queen Throw - curl up on your thrown or queenly bed with this
Kings were in charge of everything and had every comfort possible. These crochet patterns will have any man feeling like the king of the world when it comes to relaxation. Fathers and husbands will rejoice in these patterns.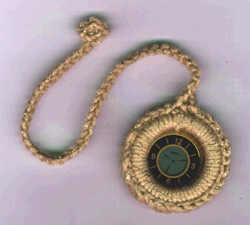 Viking Helmet - thought of themselves as kings of those they conquered
Ye Olde Pocket Watch - always be on time when you're king
Artisan's Traveling Hat - vintage style
His Majesty's Cigar Case - smoke 'em if you can afford 'em
---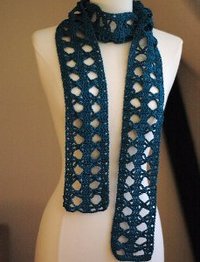 Treat Mom like a queen with Crochet for Mom: 20+ Patterns to Make Her Feel Like a Queen Bee

---
Every little girl dreams of being a princess. All the cartoon movies depict many different princesses from all over the world who live happily ever after, so who wouldn't want to be one of them? Find your dream come true in these crochet patterns.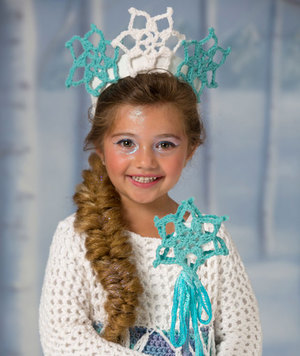 Princess Leia Inspired Crochet Beanie - even sci fi movies have princesses!
Gorgeous Snow Princess Crochet Hat - just like Elsa in Frozen
Princess Charlotte's Christening Gown and Crochet Bonnet
Arabian Princess Crochet Headband - become Jasmine in Aladdin
Wonderful Winter Princess Tiara and Wand
Periwinkle Princess Dress - every princess needs a dress
Our little boys will always be princes in our mind, no matter how gallant and gentlemanly they are in reality. Dress your little prince for any royal occasion with these crochet patterns. We especially love the baby hat crochet patterns!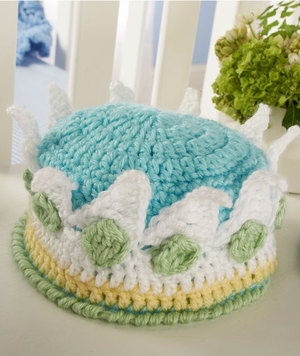 Little Prince Baby Photo Props - perfect for picture time
Little Prince's Peacoat - simply too cute and warm
Your Own Crochet Frog Prince - BONUS FUN
Charming Little Prince Hat - everyone will say awww!
We've got a few extra crochet patterns that you'll love. Everyone knows that funny someone, a jester of sorts, so we've got a hat just for them. Check out these cool crochet castles, too!
Your Recently Viewed Projects