Crochet Rose Pattern (Video Tutorial)
This crochet rose video will show you how easy it is to work up a simple rosebud.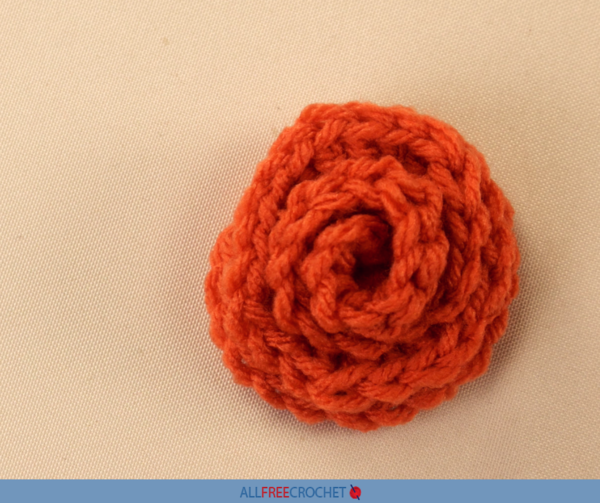 Crochet Rose Pattern
Learning how to crochet flowers is a great way to have some constant floral flair in your life. This easy crochet rose looks just like the real thing made of yarn and is super easy to crochet.

Follow along as Chris Hammond walks you through the steps to learn how to crochet a rose in this video tutorial. It's such a simple design you'll be shocked at how quickly it works up. This is a great crochet project for beginners.

If you are a visual learner, then this is the perfect lesson for you. Seeing it done will help you master the movements and get ready to crochet one of your own. These beautiful little flowers can be used to embellish anything, from home decor to wearables.
 

Materials List
Yarn of choice
Hook of choice
Scissors
Tapestry needle (optional)
Rose Crochet Tutorial:
One of the most beautiful aspects of this rose pattern is that it can be made larger or smaller by changing the yarn weight or hook size.

(Click on any image below to enlarge.)
Go to the fourth chain from the hook, and work 2 double crochets.

Note: The turning chains count as the first double crochet.

All the way down the chain, work 3 double crochets in each chain.

Leave about 10 inches of yarn for your tail and cut.

Pull tail through the last stitch and tug to secure.

With your fingers, wind up the corkscrew piece you've created into a rose shape, working the natural curves.

Flip the rose over so you're working on the underside of the rose. With your crochet hook or a tapestry needle, pull through a few stitches here and there to secure the petals.

Use the rest of the tail to attach this rose to another project or trim the tail to finish the rose.
Your Recently Viewed Projects