Tunisian Crochet Stitch Guide
The Tunisian crochet technique has been around for decades. Learn more about it with this guide.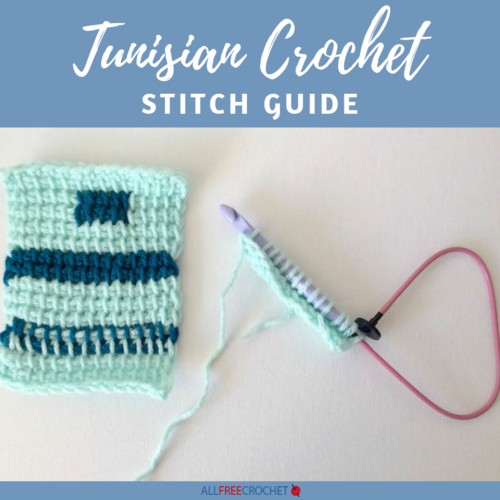 What is Tunisian Crochet?
If you've been hearing a lot about Tunisian crochet, you're not alone! So, what is Tunisian crochet? Tunisian crochet, also called afghan crochet, tricot crochet, or railway crochet, is a deceptively simple crochet technique. In spite of the name, it probably did not originate in Tunisia. We will help you understand with this Tunisian Crochet Stitch Guide.

In Tunisian crochet, each row has two parts - a forward, where you draw up loops to remain on the crochet hook, and a return, where you work the loops off. For most projects, you will need a specialized crochet hook that has a stopper on the end, much like a knitting needle.

You can find out how to pick the right hook for your next Tunisian crochet project with this page, Tunisian Crochet Hooks Guide: How To Choose an Afghan Crochet Hook. There's a lot to like about Tunisian crochet. Below, you will learn a few need-to-know things about Tunisian crochet including the appearance, stitches, and colorwork options.
 
​​​​​​​Table of Contents

​​​​​​​
Tunisian Crochet Stitches
Tunisian crochet stitches are easier to work than you would think. If you can single crochet, you can probably Tunisian crochet. Try out the Tunisian simple stitch (Tss) with this tutorial.

Some Tunisian stitches have a knit look. Crocheters who like the way knit and purl stitches look, but prefer crocheting to knitting can make knit-look projects by combining the Tunisian knit stitch (Tks)...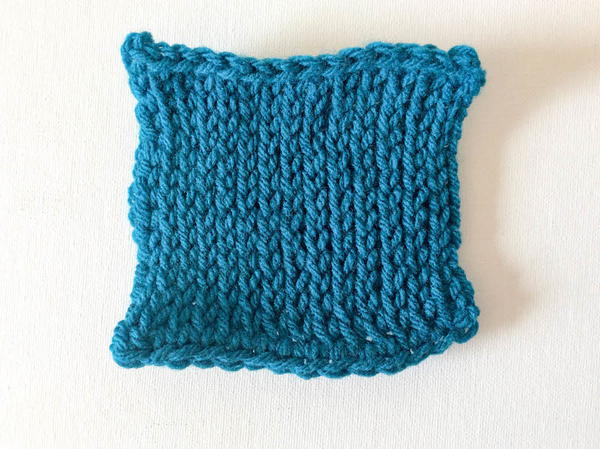 ...and the Tunisian purl stitch (Tps).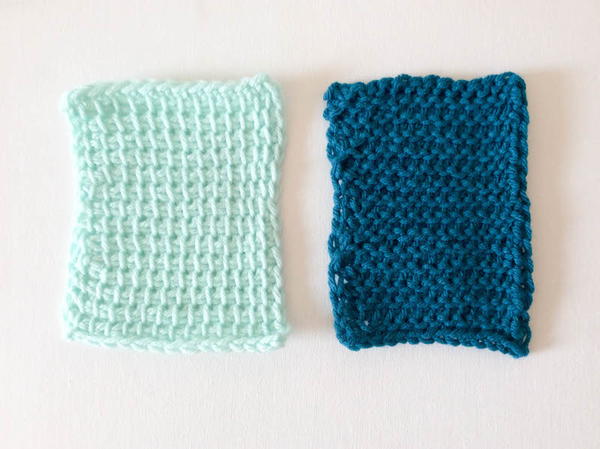 Tunisian Colorwork Video Tutorial
There are more options for colorwork with Tunisian crochet than with standard crochet. Read the photo tutorials below that explain how to make two-toned stripes, solid stripes, and crochet with multiple colors in the same row with Tunisian crochet. The video tutorial right below demonstrates these three methods along with a fourth: cross stitch with Tunisian crochet.
 
Two-Toned Stripes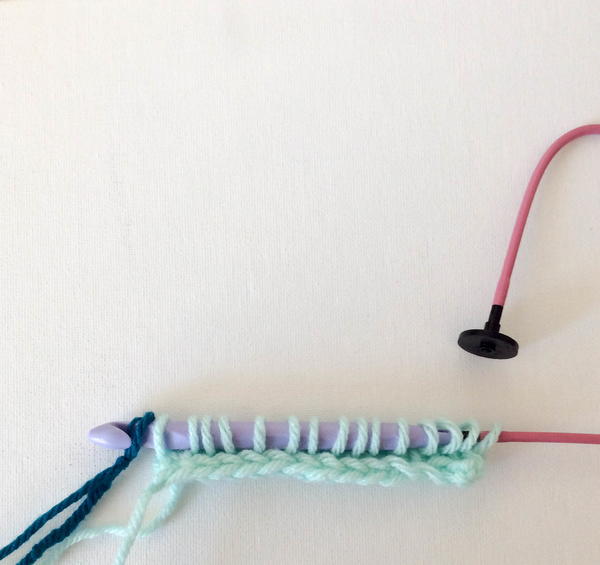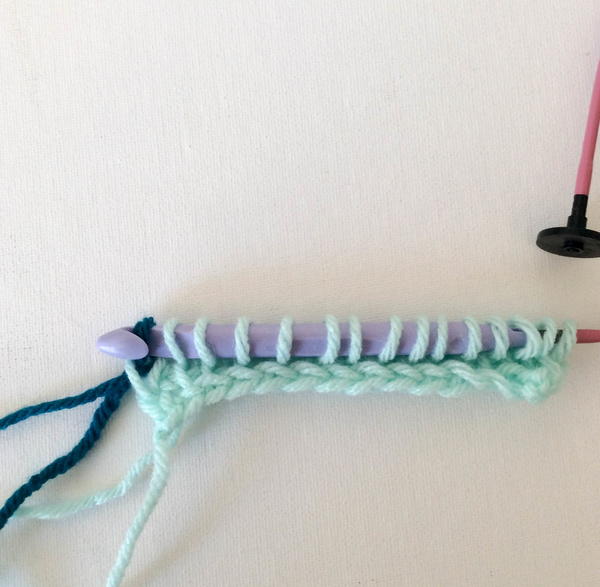 Yarn over with Color B and draw through two loops. Continue to do this all the way across the return.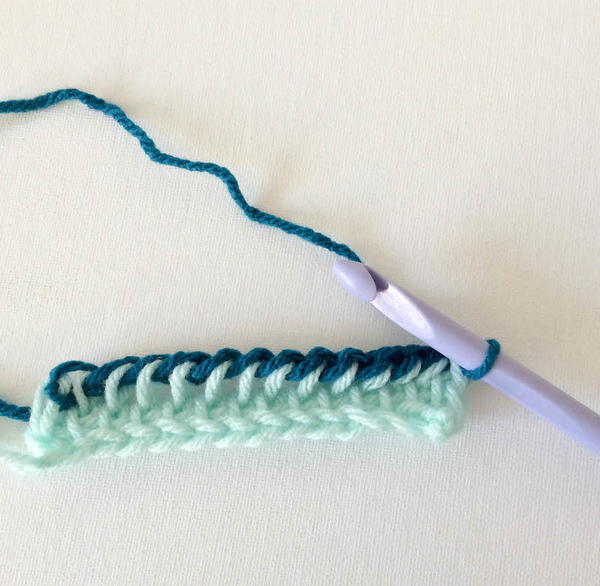 Work the next forward with Color B, adding loops in your chosen stitch onto your hook.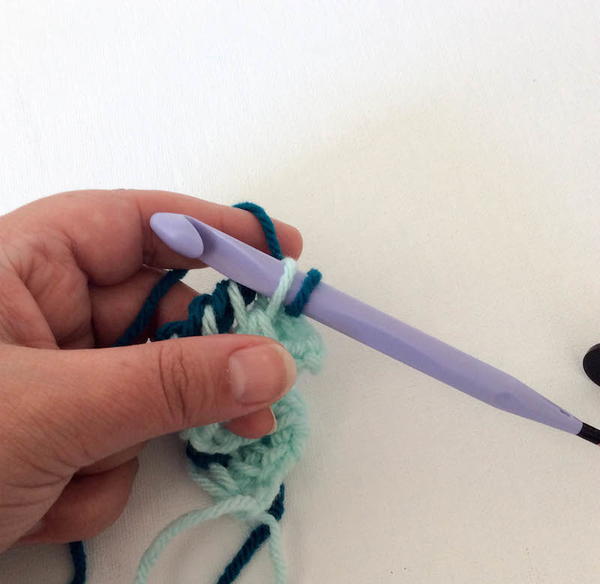 When you get to the end of your forward, you will be able to pick up Color A for the return. Be sure not to pull it too tightly, or you will pucker your work.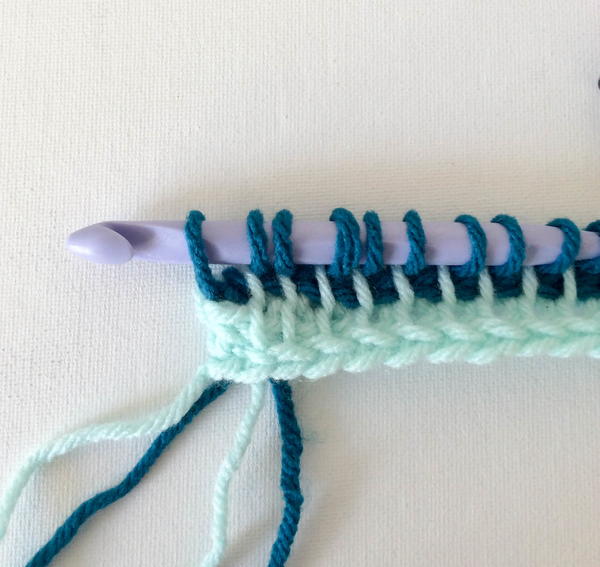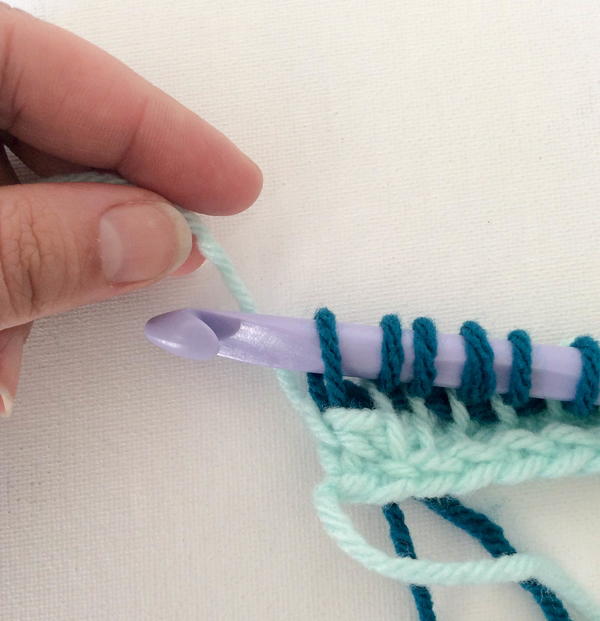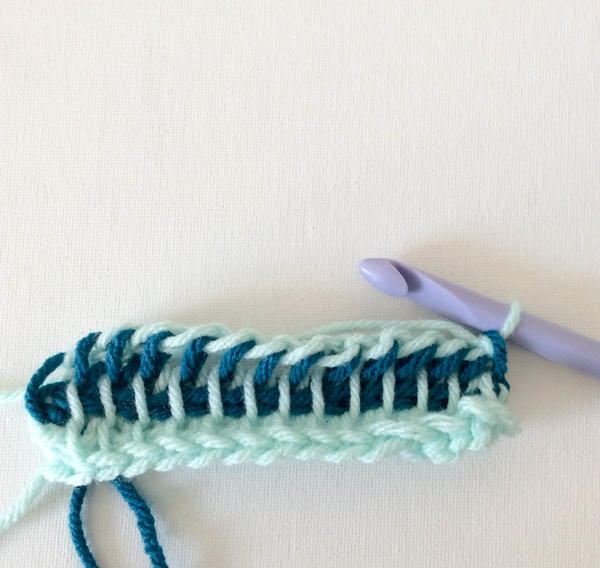 You can continue your two-toned stripes by alternating colors at the beginning of each return and carrying the unworked color up the side of your project so you don't have too many ends to weave in.
 
Solid Stripes
Solid stripes are formed by changing colors at the end of your return.

Start by working the forward part of the row with Color A. You'll also work your return with Color A, stopping when the last two loops remain on the hook. Make a slip knot with Color B. Pull the slip knot in Color B through the last two loops on Color A to finishing your return.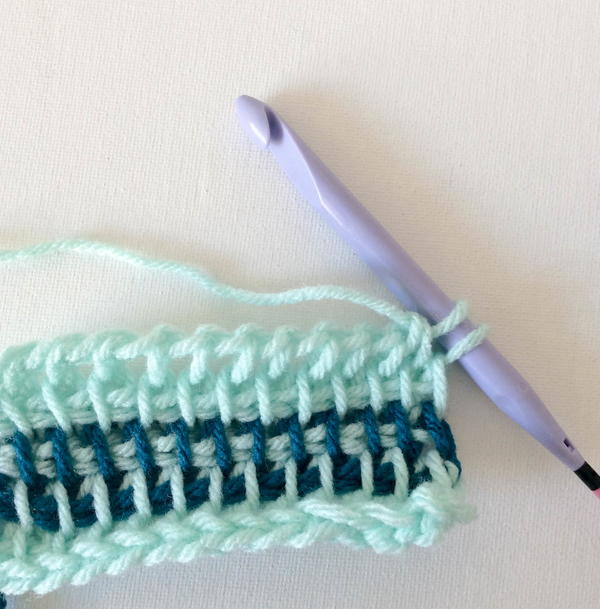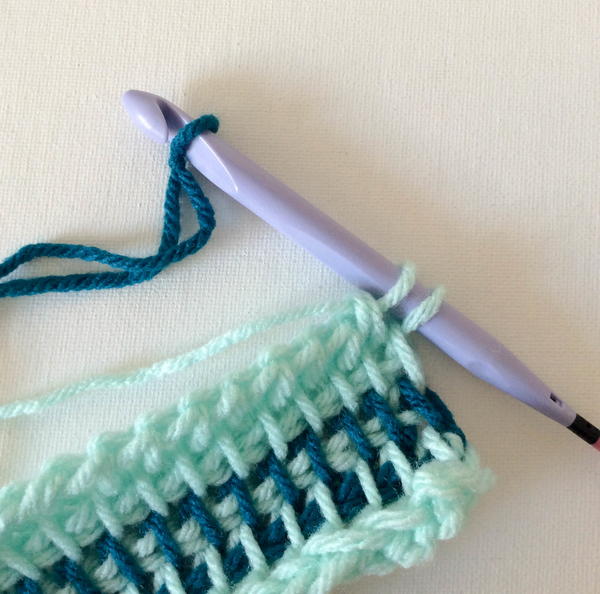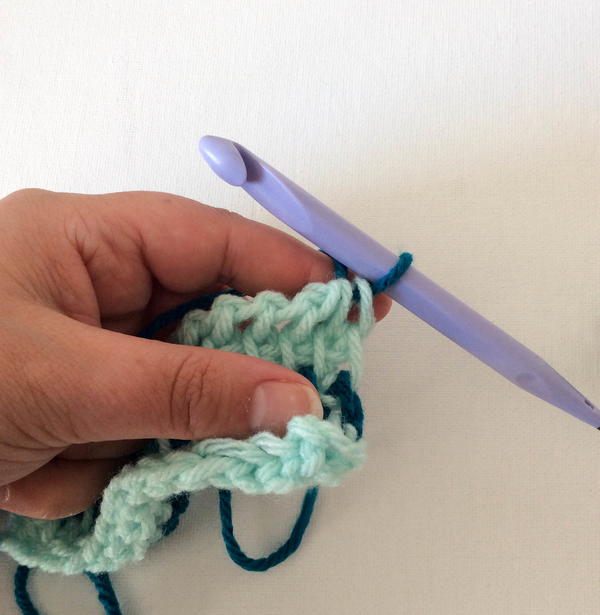 Work the next forward and return with Color B. If you'd like to change colors again, switch at the last two loops of the return row.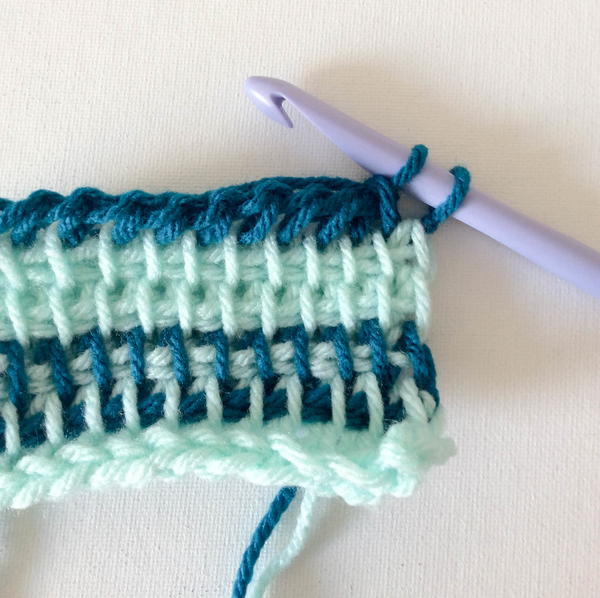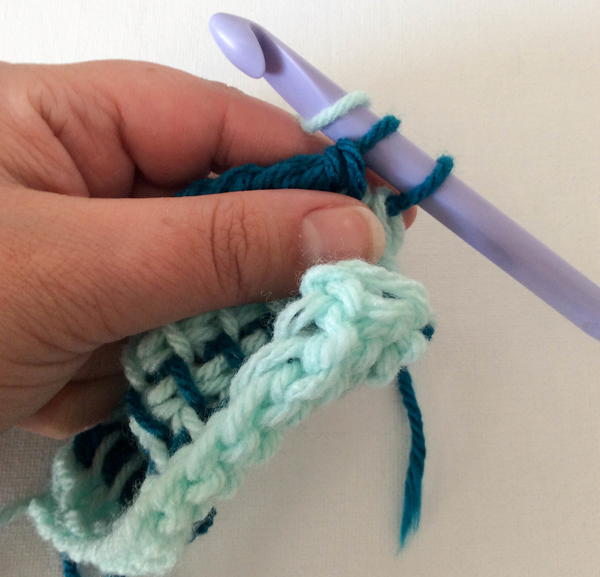 As with the two-toned stripes, you can carry your unworked color up the side of your project, but be sure not to pull your yarns too tightly when changing colors or you will pucker your work.
 
Multiple Colors within a Row
You can carry the unworked yarn for a few stitches as a float. Be careful not to pull too tightly on your float or your project will pucker. Then, pick up the color with a yarn over when you need it.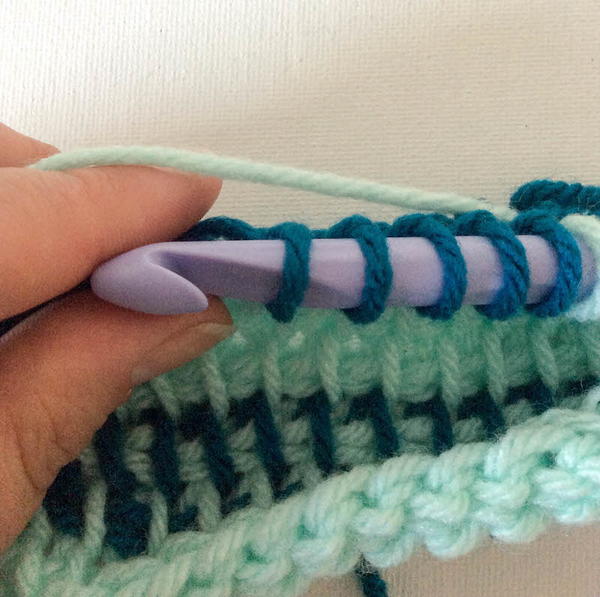 Continue in this way until your forward is complete.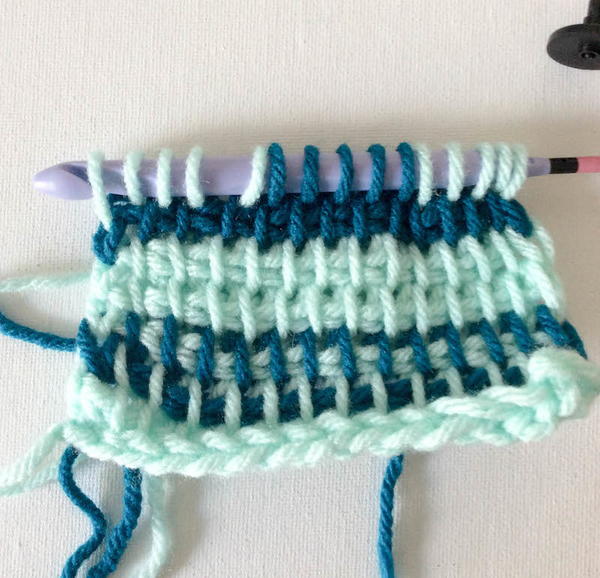 You'll also want to change colors on the return. Work across the return in the last color used on the forward until you have one loop in each color on the hook. Drop the color you are using, and yarn over with the next color in the sequence.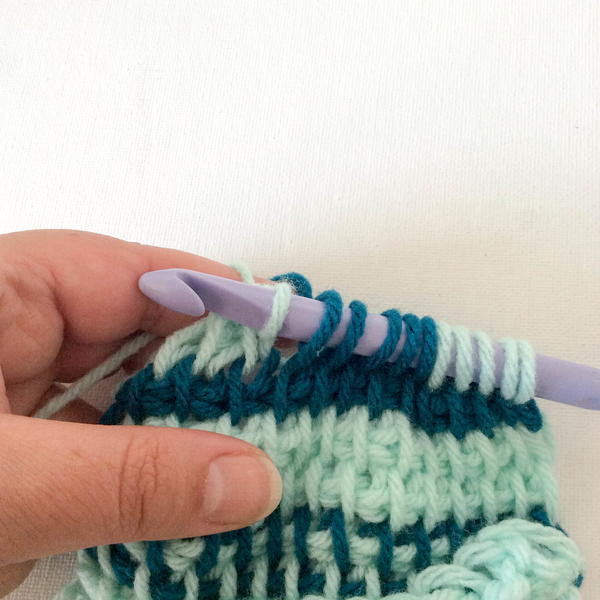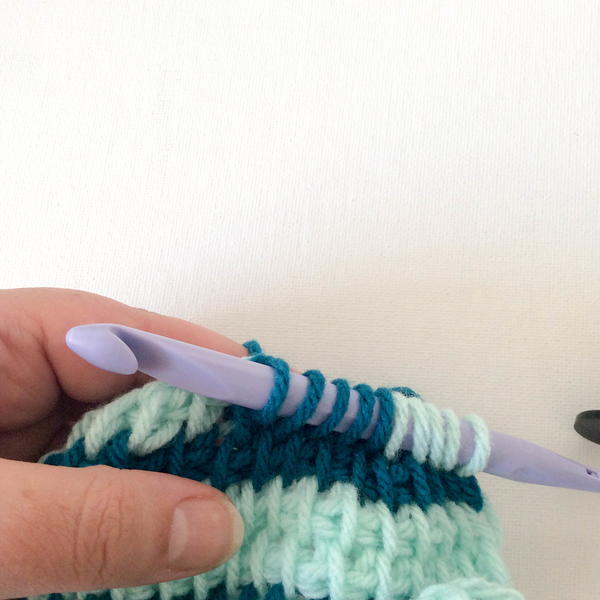 As you can see, Tunisian crochet is very versatile. It's also fun and you can make some stunning projects with it.
 
This guide on Tunisian crochet hooks was written by Marie Segares from Underground Crafter. Check out her site for everything crochet (along with knitting and food), including how to tutorials, free patterns, and more. Find her featured projects on AllFreeCrochet here:
What is your favorite thing about Tunisian crochet?
Your Recently Viewed Projects
Join our community of 5 million crocheters! Right now!
Get free crochet patterns, exclusive partner offers, and more.
Thank You for Signing Up!
There was an issue signing you up. Please check your email address, and try again.