12 Crochet Wheelchair Lapghans
Make a thoughtful gift for someone in a wheelchair with these free crochet lapghan patterns.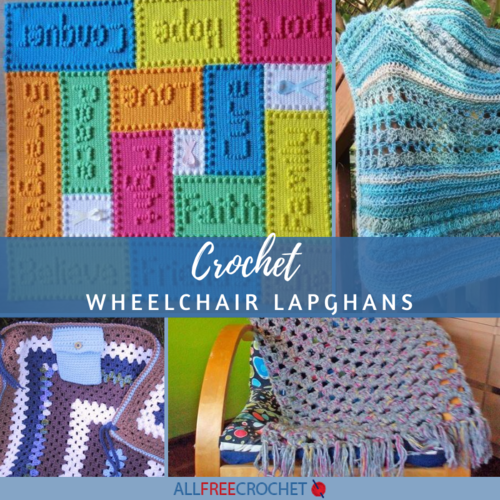 A lapghan-sized blanket, which is around 30" x 40", is ideal for many people, particularly those who spend a lot of time in chairs like the wheelchair-bound. To keep those people warm and cozy, you can make them a soft and cozy crochet lapghan.

Whether you are looking for blankets those in wheelchairs or just looking to make lap blankets for those in nursing homes, you will appreciate this selection. Plus, if you're looking to donate, these lapghans are ideal for nursing homes.

On this page, we have 12 Crochet Wheelchair Lapghans that are beautiful and comforting for anyone, especially people who can't easily move from chairs and need to have a blanket on hand. Make your loved ones a crochet afghan that's perfect for them. It's such a thoughtful handmade gift that they'll treasure.

These crochet blankets fit perfectly in chairs and definitely aren't lacking in style and substance. Some of these crochet wheelchair lapghans are lightweight and perfect for everyday use whereas others are warm and ideal for cold rooms or moving through the cold on a winter's day.
 
Your Recently Viewed Projects