14 Free Crochet Hat Patterns: Crochet Beanie Hats, Crochet Cap Patterns, and More
By: The Editors at AllFreeCrochet.com

Updated November 08, 2016
14 Free Crochet Hat Patterns: Crochet Beanie Hats, Crochet Cap Patterns, and More
Hats are always a great fashion accessory to add to your outfit. They look great on everyone no matter what style you prefer. People of all ages look great in hats if you find the right style, and there are lots of different types of hats to choose from these days. There are basic crochet beanie hats, slouchy hats, crochet hats with brims, hats with earflaps, and so many more. Because of all the different types to choose from, hats are no longer just a winter accessory. They have turned into an essential fashion accessory for any time of the year.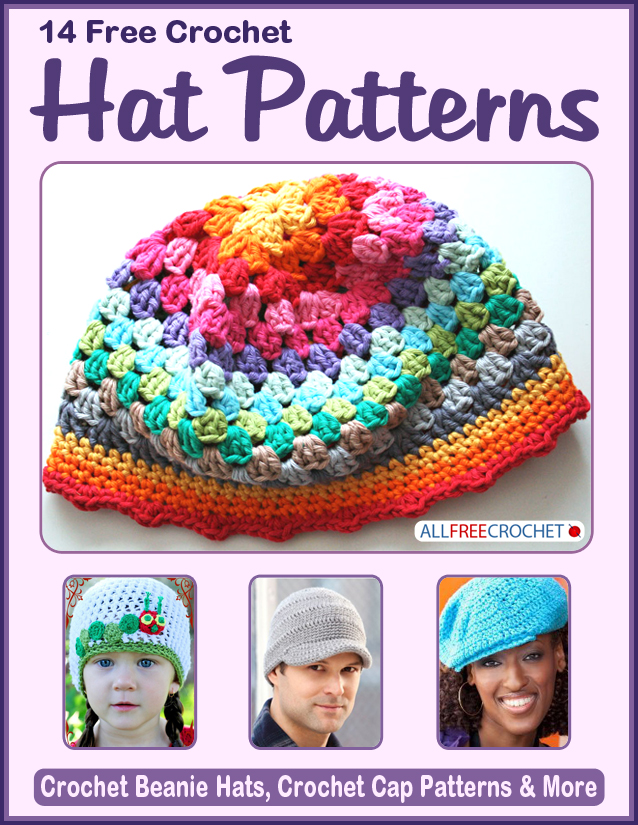 You'll find a great variety of free hat patterns in this collection!


14 Free Crochet Hat Patterns Table of Contents
What's Inside the Free eBook
Crochet Beanie Hats
These crochet hat patterns include a variety of your standard crochet slouchy beanie, perfect to wear as a fall accessory or as a way to keep your head warm in the winter. There are patterns for adults and children, from simple and slouchy hat patterns to those with multiple stitch designs to some featuring fun decorations, like little crochet flowers. These crochet hats can be worn anytime and are so quick and simple to make.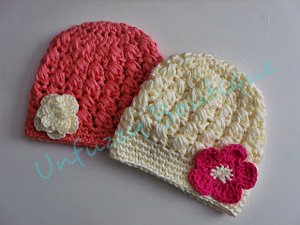 Candy Puffs Beanie: This free crochet hat pattern is made using the cluster stitch and includes instructions for all ages including babies, toddlers, children, and adults. Use your imagination and add a decorative detail to the outside to customize the look of this crochet beanie hat.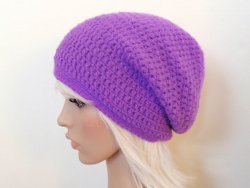 Easy Slouchy Beanie: This stylish slouchy hat is an easy crochet pattern to complete, so for those still a little new to crochet but wanting to branch out will truly enjoy making this pattern. Plus, it's worked in double crochet, which makes it a quick pattern to work up. Slouchy hats are great to have around because they work well for everyday wear due to their more casual feel.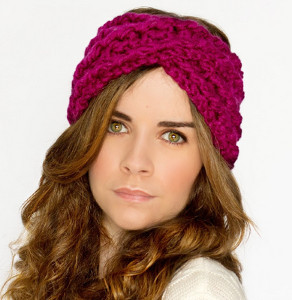 ---
If you love this free eBook, don't miss another great collection with free crochet patterns to keep your ears warm and your style cute: 49 Crochet Headband Patterns and Accessories.
---
Crochet Cap Patterns with Brims
The crochet cap patterns in this pattern collection all feature brims, which are perfect for shielding your eyes and protecting them from the sun. Whether you're looking to make a colorful spring hat for tending to your garden, or you want to make something to shield your little one's eyes from the harsh rays of the sun, you'll find your perfect crochet hat pattern here.

Colorful Spring Hat: Celebrate spring with a brand new hat. This floppy, brimmed hat is perfect for wearing during the sunny days of spring and summer. Brightly colored lightweight yarn and the shell stitch are used to complete this free crochet hat pattern. This floppy, brimmed hat is the perfect accessory to wear to a garden party or the racetrack or to give as a homemade Mother's Day gift.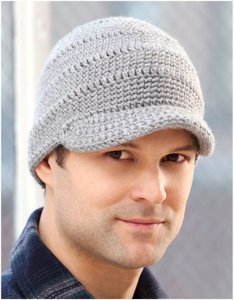 Men's Brimmed Crocheted Cap: Worsted weight yarn in a neutral color (like gray, shown above) makes this a perfect pattern to make for the guy in your life. Men of all ages will appreciate this homemade crocheted cap, which will match all their outfits and keep them stylishly warm. Make this for your boyfriend, husband, brother, father, or cousin.
---
Crochet Hat Patterns for Kids
Hat patterns for kids are always so cute because they can get away with wearing hats that look like animals or monsters. These silly hats will brighten up a child's day, and you'll love how quickly they work up!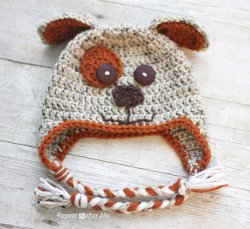 Precious Puppy Dog Hat: We promise, this will be the easiest puppy you'll ever have to care for! If your child has puppy fever (or maybe you do, too), then this is the perfect answer. The sweet little personality on the outside will delight the little one wearing it. The magic ring is used to create this free crochet hat pattern. Ear flaps will keep your child's ears warm, and two brown buttons are sewn on for the eyes.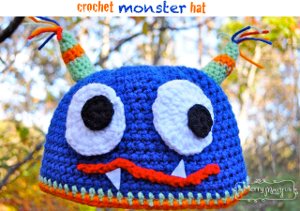 Crochet Monster Hat: Whether or not it's Halloween, your kids will love wearing this scary (but also totally cute!) monster hat. Their imagination will get a big boost from this extra little pop of crochet magic. Complete with eyes and a set of teeth, this crochet hat pattern will allow anyone to relax and have a goofy day.
Note from the Editor
Hi Crocheter,
If you think hats are only a winter fashion accessory, then think again. Crochet hat patterns can be worn any time of the year and are not just for keeping your head warm when there is a chill to the air. There is a trendy hat style for every season of the year, and they are a great fashion accessory for men, women, and kids alike.
If you need some inspiration on how to rock this accessory, we've put together this great eBook to help you out. It is chock full of amazing patterns for men and women both young and old. Inside, you'll find a variety of crocheted hats to choose from inside our latest eBook, 14 Free Crochet Hat Patterns: Crochet Beanie Hats, Crochet Cap Patterns & More. Patterns range in skill level from beginner to intermediate.
You can find more patterns, tips, tutorials and videos for free at http://www.allfreecrochet.com. Our eBooks, like all our crochet patterns, are absolutely FREE to members of our crochet community.
Please feel free to share with family and friends and ask them to sign up at our website for our free e-mail newsletter.
Happy Hooking,
The Editors of All Free Crochet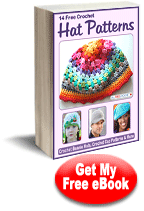 ---
Download 14 Free Crochet Hat Patterns: Crochet Beanie Hats, Crochet Cap Patterns, and More now!
---
Don't Miss Our Other Free eBooks
Be sure to check out our entire collection of free eBooks, where you will find all of the best downloadable crochet patterns. You'll find titles such as: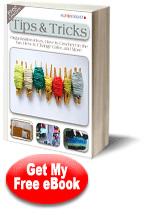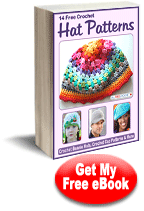 ---
Download 14 Free Crochet Hat Patterns: Crochet Beanie Hats, Crochet Cap Patterns, and More now!
---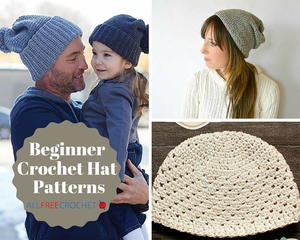 ---
For more beginner hat crochet patterns, check out our collection of 28 Beginner Crochet Hat Patterns!
---
---
Need Help Downloading?
AllFreeCrochet eBooks are free, downloadable crochet pattern collections all organized around a central theme. They are all PDF documents that can be downloaded off of our website, saved to your computer, and/or printed out for easy reference while crafting and crocheting.
If you are having trouble downloading our free eBooks, visit our FAQ page here: How to Download Our eBooks.
Sign Up for Our Free Newsletter
There are so many free hat patterns available for you to choose from. From basic crochet beanie patterns to cute and trendy animal hats for kids, the options are endless. Lucky for you, we've gathered the best of the best for you to enjoy. This collection of free crochet hat patterns will definitely keep your hook busy for months to come. You'll find crochet patterns to make not only for the cold, winter months, but also for the spring and summer. Our latest eBook covers everyone on your list, as well. Simply download your free copy of our eBook for instant access to these patterns and more. With your copy of 14 Free Crochet Hat Patterns: Crochet Beanie Hats, Crochet Cap Patterns, and More eBook, you can also subscribe to our Hooked on Crochet newsletter to become part of a fabulous and friendly crochet community. In subscribing to the newsletter you will receive:
New FREE patterns made available to you throughout the year.
Access to our free pattern library full of 1000's more free crochet patterns.
The opportunity to share ideas and help others in the crochet community.
Six weekly emails with free crochet patterns, tips, collection pages, videos and more.
Chances to win crochet books and products from our weekly giveaways and contests.
Hats never go out of style. Plus, it's fun to have a variety of styles at home to pick from when you're headed out the door. But sometimes, spending money on accessories can add up, so the best thing to do is make your own at home! Free crochet hat patterns are so easy to find, but because there are so many, it can be hard to pick and choose which one to make. With the help of our latest eBook, this won't be a problem anymore. If you haven't downloaded our eBook by now, then you must do so! We have so many amazing hat patterns for you to choose from. 14 Free Crochet Hat Patterns: Crochet Beanie Hats, Crochet Cap Patterns, and More is definitely a must-have crochet resource to have in your collection.
If you're in the market for a new hat, or you want to experiment with new hat styles, the patterns inside this book are sure to come in handy. You will definitely find a crochet pattern you love in the 14 Free Crochet Hat Patterns: Crochet Beanie Hats, Crochet Cap Patterns, and More eBook.
Once you subscribe to receive our newsletter, Hooked on Crochet, you will really see how neat it is to be part of the crochet community. If you've searched for crochet advice on how to organize your yarn, or how to change color, or even what kind of yarn to buy, let AllFreeCrochet.com be your one-stop shop. Our yarn blog, StitchandUnwind.com, is also a great resource for all your yarn needs. Our newsletter, blog, and free crochet patterns are absolutely free to the consumer and will blow your mind. Expand your crochet library collection and download this eBook for free today.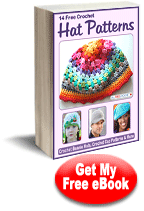 Download 14 Free Crochet Hat Patterns: Crochet Beanie Hats, Crochet Cap Patterns, and More now!
Which type of crochet hat pattern can you not live without—beanies or brims?
Tags / Related Topics
Your Recently Viewed Projects
Images from other crochet readers

Love these projects? Get MORE delivered to your Inbox – FREE Click Here!