15 Relaxing Crochet Patterns
These easy crochet patterns are perfect for relaxation! Not only are they simple to work up but they are de-stressing patterns, too!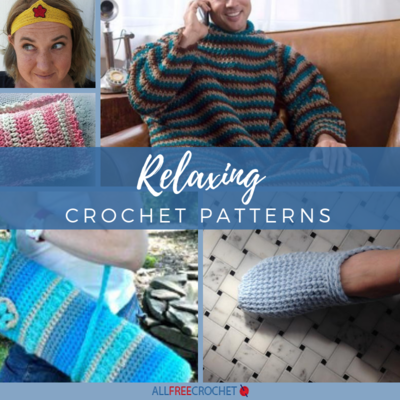 Stress is a normal occurrence in life. We get worked up and worried about something and let the stress build and build. The best thing to do at a time like that is to find a way to relax. Luckily, crocheting is a low-stress activity and can be very helpful in calming us down.

Whether you're looking to crochet something that will help you release that stress, like washcloths and accessories for a nice bath, or you're looking for some serenity in the simple art of crocheting, you'll find a useful, and calming pattern in this 15 Relaxing Crochet Patterns collection.

If those don't help, there are also some free crochet patterns to help you release your stress through exercise. These stress-free crochet patterns are good ways to deal with stress.

Plus, learn all about how your crochet hobby is helping you stitch away your stress by downloading an infographic with the stats from Craft Yarn Council and watch the video below.
Table of Contents
Relaxing Crochet Patterns for a DIY Spa Day...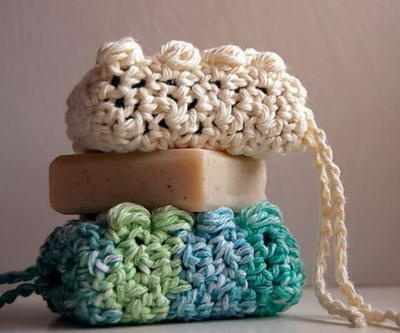 So you're looking for a spa day as a way to relieve your stress, but the thought of spending so much money only makes it worse.

Exfoliate tired, dry skin with this simple Pampering Massage Soap Saver (shown here).

Or try these other stress-free crochet patterns to help you soak away the worry and make your own washcloths, bath sets, and crochet slippers.
 
Relaxing Crochet Patterns for an Afternoon in...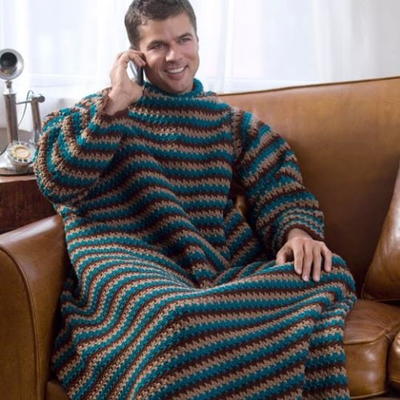 Sometimes, just the act of crocheting is enough of a way to relieve stress. It's relaxing and provides you with a finished product you'll enjoy on many other afternoons.

These stress-free crochet patterns are longer projects, like crochet afghans and shawls, with easy to follow and simple instructions that will help you feel stress-free throughout a lazy afternoon.

How great is this Everyone Can Snuggle Afghan? This afghan with sleeves will completely wrap you up and keep you snuggled and calm.
 
If you're looking for the perfect project for a lazy weekend, give this crochet shawl a try! It's easy to follow, and versatile, too!
Sometimes all you need is the love of a friend to help you feel stress-free. Every time they wrap this around them, they'll feel loved.
Being worried and stressed out makes our shoulders ache, which doesn't help. This stress-free crochet pattern makes a hot pack to soothe aching muscles. Try it, you deserve it.
Relaxing Crochet Patterns for the Gym-Bound...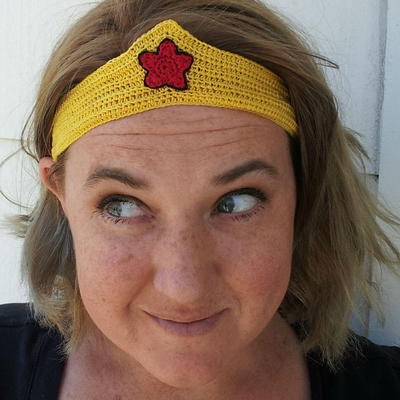 It's possible that a relaxing spa afternoon isn't your thing. Maybe you're just too stressed to sit still and work on a longer crochet project, like an afghan or shawl.

If you're looking for the ultimate stress buster, for the best way to relieve stress, try working out. These stress-free crochet patterns will help get you to the gym, or just inspire you to bust through the stress.

For example, feel inspired and powerful with this Wonder Woman Headband (shown here).
 
Yoga is as good for the mind as it is for the body. Crochet this Yoga Mat Bag to carry your mat around so you'll always be ready to stretch.
The most important thing to remember for any workout is to stay hydrated. Keep your water bottle close at hand with this Water Bottle Koozie.
For the Yogi who wants a slightly more detailed bag, this Yoga Bag includes a soft puff stitch and some flowers, all done in a nice and calming blue.
How do YOU relax?
Let us know in the comment section.
Your Recently Viewed Projects