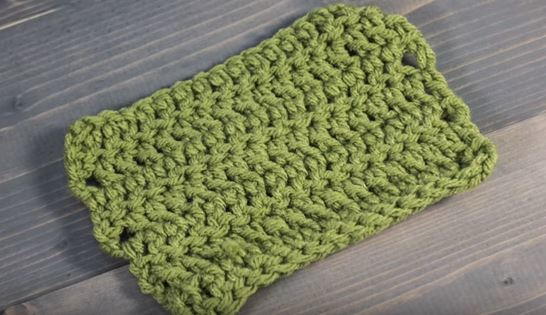 Back Loop Crochet Stitch
Learn how to crochet through the back loop with Chris Hammond. This technique creates a fun little ridge or texture to your work, and you can use this with any stitch you're working with. This stitch is perfect for adding a little something for baby blankets or to add a bit of texture without having to work any complicated stitches. 

How to Crochet in the Back Loop
To help you see what we mean by the back loop, turn your piece upright so you're looking down at it from above. From the top you can see the two strands of yarn that make up the top of every stitch - instead of working under both of those, you'll be working under just one.

So, instead of inserting your hook from the front to the back through the stitch hole, under those two strands of yarn for each stitch, you'll be inserting your hook down from above and then out through the back - just under that back loop.

The video above will show you exactly what we mean by "strands of yarn" and the back loop, if you're still confused, so be sure to watch it!
Your Recently Viewed Projects